Efya Songs: Top 10 Trending Songs By Efya
Jane Awindor, Popular by stage name Efya is a Ghanaian multi-talented singer and songwriter. She was born in 1987 in Ghana, West Africa. Her mother is a highly recognized Ghanaian television screen goddess who has also featured as an actress.
The singer entered the entertainment business at an early age as an actress but switched to what she knows how to do best singing and songwriting. 
Before shooting to fame, she featured in a television reality show, 'Stars of The Future' with the name Jane and did remarkably well. 
Efya Songs: Top 10 Trending Songs By Efya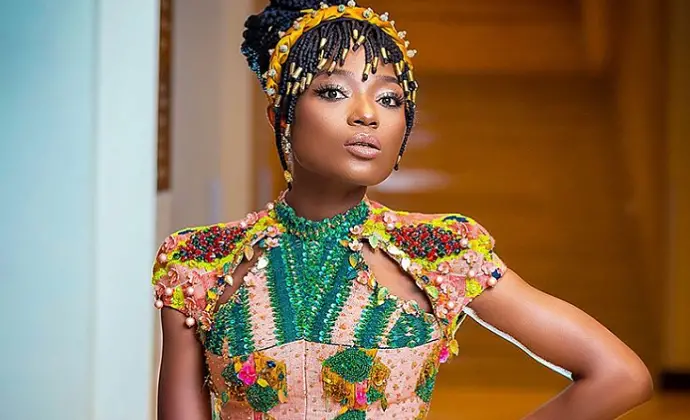 She is credited as one of the best songwriters on the African continent, having won female songwriter of the year 5 times over at the VGMAs, among other notable awards and nominations.
Ghlinks.com.gh brings you Efya's top 10 songs so far;
Little Things

Efya's 'Little Things' song talks about some minor things partners do in their relationships to win the heart of their loved ones. Playing the subject here, she talks about how certain small things by her man gets her attention. The song won the hearts of music lovers when it was released years ago.
Best In Me
This song touches on how her partner makes her feel special and productive in all spheres of life. The music video, one of the best from the singer featured Ghanaian prolific rapper Sarkodie and won nominations and awards across the board.

Sexy saxy Wahala
This Efya records released in 2011 made its way into becoming a theme song for one of ghana's famous tv series, Adam's Apple. The song is mixed with a danceable tune and is going to stay on record as one of Efya's best yet.
Until The Dawn

Efya's 'Until The Dawn' song was recorded by Nigeria's award-winning music producer, Maleek Berry. Released in 2018, the song made it to chats both locally and internationally, affirming the singer's international recognition.
Forgetting Me
'Forgetting Me' is one of Efya's songs that illustrates her powerful vocal abilities. It touches on uncertainties in relationships.
One Of Your Own
Featuring one of Ghana's leading male vocalists, Bisa Kdei, Efya touches on how she deserves to be treated special, especially with respect. The song earned lots of radio airplay in the country.
Gingam Too Much

This song by the award-winning song writer comes as a danceable tune and the name 'gingam' became a popular term among Efya's fans.
The One
The One', released in June 2020 features on of Africa's best female vocalists, Tiwa Savage. Already, it is climbing its way onto music charts both locally and internationally.
Love
This is another song that proves the singing abilities of Efya. After listening to this love tune from the singer, there is no debate the singer is one of the best at what she does.
Whoman Woman
Using her singing abilities, Efya addresses the essential roles of women in the society, cementing the argument of feminism.
Here are top 10 trending Efya songs.
--Advertisements--
--Advertisements--