Adebayor unfollows Funny Face on Instagram.
According Funny Face, Adebayor, who has been a pillar in his life and career has unfollowed him since he disrespected him by posting too many things on social media when he was fighting for the custody of his twins.
Funny Face made this known in an Instagram post.
Adebayor unfollows Funny Face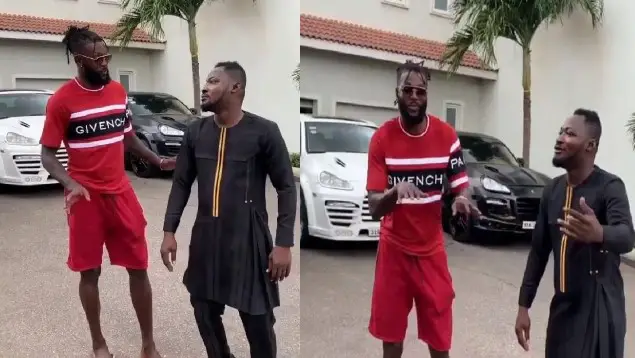 He stated that despite the fact that Adebayor advised him to quit posting, he proceeded to post his personal life on social media which may have enraged the Togolese footballer to unfollow him.
"In all .. I accept my mistake and wanna give my life a second chance .. but just noticed my hommie @e_adebayor just unfollowed me .. pls one day let @e_adebayor .. like he said some time ago .. bro one day the world will understand our story ..". Portions of the post stated.
Read Post Below : Adebayor unfollows Funny Face

Funny Face then extended the apology to Bola Ray and Despite Media's Fadda Dickson for disrespecting them as well, adding that he was so crazy over his twins, Ella and Bell,a that he couldn't let them understand.
Would You Date Someone Who Has All The Qualities Except Formal Education?
"What I was feeling in me .. with my girls ( my #EllandBella ) not being around me . Only Jehovah can explain .. am sorry @bolarayofficial and @faddick if I dissapointed u .. was really going though a lot .. dat I couldn't explain for u my ppl to understand .." . He
added.