Former member of the GFA Medical team, Dr. Prince Pamboe has urged footballers to enjoy having sex before matches.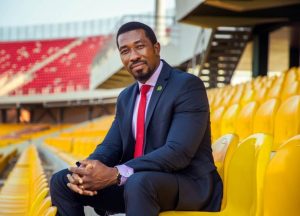 Dr. Prince Pamboe, who is also a former member of the FIFA medical team and a current member of the CAF Medical team says there is nothing wrong with footballers having sex hours before games, provided they are doing it right.
Speaking in an interview with Happy FM, Dr. Prince Pamboe debunked the notion that sex before games reduces the energy levels of players.
"It's good for players to have sex before games. There isn't any problem with that if they are doing it right with their wives  or girlfriends", he told Happy FM.
"The only problem is that some players get distracted because of the multiple girlfriends they have which turns to affect their performance that is why sometimes they are not allowed to do so", he explained why some clubs discourage players from having sex before games.
However, Dr. Pamboe spoke against players who smoke before games saying it doesn't give the player any advantage over their opponent.
"Smoking weed does not give a player an advantage on the field. They are not even productive. If a doping test is carried out and it turns positive they can be sanctioned".