Emotions ran high at a Saturday rally and march calling for justice for Andrew Tekle Sundberg, who was shot and killed by Minneapolis police after a six hour standoff.
As protesters and activists gathered Saturday afternoon outside the apartment building to demand justice for Sundberg, Arabella Foss-Yarbrough, mother of two young children who was affected by the incident pulled up in her car and confronted the protesters that she and her children were left traumatized by the 20-year-old man before he was shot and killed.
Arabella Foss-Yarbrough said bullets Sundberg fired during the standoff came through the walls of her apartment, nearly killing her and her children.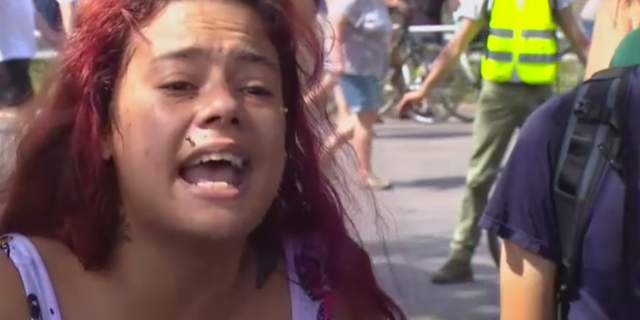 "I'm a woman of color. If I would have lost my life would you do this for me?" she said.
"This is not a George Floyd situation. George Floyd was unarmed. This is not okay,"
"My kids have to deal with this and probably have a mental illness now because they almost lost their lives. There's bullet holes in my kitchen because he sat in the f–ing hallway watching me move," she said while confronting the protesters. "He tried to kill me in front of my kids." Arabella Foss-Yarbrough, was seen on video yelling at a group of protesters on Saturday.
Watch video below
Arabella Foss-Yarbrough, who survived the shooting from Andrew Tekle Sundberg argued with protesters to go home.

"He tried to kill me in front of my kids!…There's bullet holes in my kitchen!—"

"—Not in you though!"

— Rebecca Brannon (@RebsBrannon) July 17, 2022
Foss-Yarbrough called police during the shooting on Wednesday, who helped the family escape. As police responded to evacuate the building, "officers started taking fire," according to a search warrant.
The incident led to a six-hour standoff between police and Sundberg, which ended when two Minneapolis snipers shot the 20-year-old.