President Joe Biden's son, Hunter Biden, could face prostitution charges for transporting hookers and florida-based Ekaterina Moreva has been named as a recipient of thousands of dollars from Hunter's company and women he paid.
According to dailymail.co.uk, Ekaterina Moreva is a Ukrainian woman who was named in red flag reports by banks for suspicious activity.
Some of the apparent payments to Moreva came only hours after he received thousands from his dad and president of the United States, the outlet reported.
His spending on escorts totaled more than $30,000 between November 2018 and March 2019.
Ekaterina Moreva reportedly runs a website that advertises "models" as young as 20-years-old who provide paying clients with a "girlfriend experience" in cities such as Los Angeles, NYC, Boston, Miami and Washington, D.C.
There are texts from Biden's iPhone that show him handwriting checks to escorts supplied by Moreva, with the checks being disguised as medical services.
One text message exchange dated January 18, 2019, shows Hunter asking Moreva for eight more hours with the "models" after already spending $5,000 for an eight-hour "rendezvous."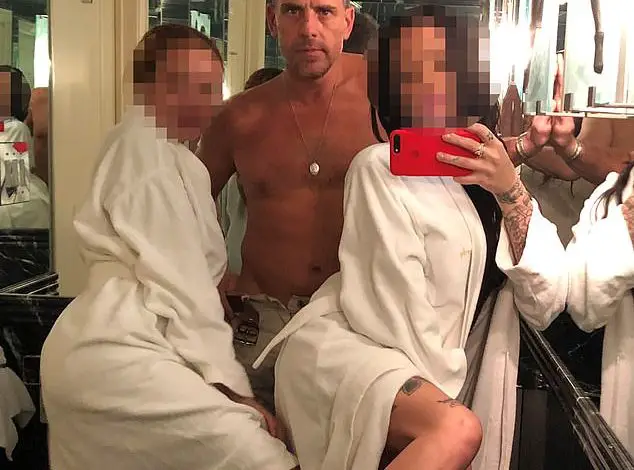 Hunter and Moreva also got into a dispute that January after his bank deemed the payments a "red flag" due to Moreva's Russian email address.
"Email with .ru flags wires," he messaged her. "This is too much red flag for bank. Which is reason why I have been unable to take care of this to begin with. It's what got my accounts frozen and reviewed by bank."
According to other messages dated February 28, 2019, Hunter paid the "escorts" cash after his bank flagged his attempts to write Moreva the money.