Joe Biden, President of the United States, is not having the best of times at the helm of the world's leading power as his son Hunter Biden has just been caught on video with a prostitute and drugs that he allegedly bought himself.
In the audiovisual clip, which lasts approximately 18 seconds, the US president's son can be seen talking to a prostitute about whether she has any crack, i.e. cocaine in rock form.
Naturally, the video has gone viral in a matter of minutes, as you can clearly see Biden Jr's face as he smokes and weighs about 21 grams of crack.
Anna Dekhtiar: Who is the student named in Hunters Biden prostitution case?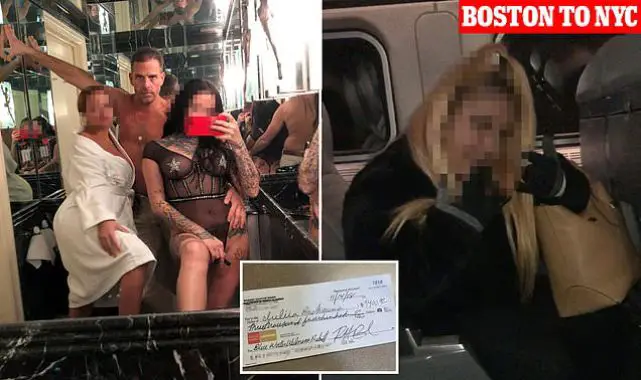 Anna Dekhtiar is a student  from Sunny Isles Beach, Florida,
Anna Dekhtiar has been named in the Hunter's Biden prostitution case for received $274,873 between November 2018 and March 2019 with 'no clear, legitimate economic purpose'.
According to Suspicious Activity Report (SAR), the money was received from eight senders including Hunter's company Owasco, P.C.
Two of the women listed as depositing the large sums in Anna Dekhtiar's account are also in text messages on Hunter's laptop, and appear to be hookers he hired.