Tianna Clark has been crowned winner for the this years edition of Miss California pageant.
Tianna was proudly crowned "Miss California USA 2023" on June 18, 2023.
The model was honoured at the Hyatt Regency in Garden Grove, California.
She became the 80th woman to be crowned Miss California.
However, amidst this exciting news, it is only natural to be curious about the woman who has claimed this glamorous victory.
Allow us to delve into the details of this year's Miss California 2023 winner, unveiling the fascinating aspects that shape her persona and accomplishments.
Who is Tianna Clark?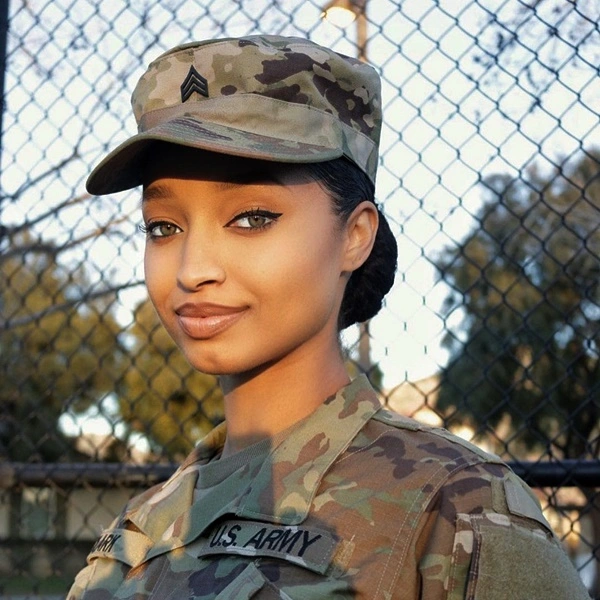 Tianna Clark ( born 1996 – age 27 years ) is an American soldier, a professional model and Miss California 2023 winner.
She hails from Perris, Riverside County, California, United States but previously lived in Eastvale, Riverside County.
Clark earned her associate's degree in psychology from Norco College in Norco, Riverside County.
She earned her bachelor's degree in sociology from California State University, San Bernardino in San Bernardino, San Bernardino County, California.
Having signed contracts with Next Models and Ford Models, Clark established herself as a professional model.
Tianna previously represented Eastvale at Miss California USA 2021 and finished in the Top 17.
While in March this year she walked the runway at the Los Angeles Fashion Week Festival.
Over the years, Tianna has uploaded a number of pics on social media in US army uniform."
Who were the Miss California 2023 runner-ups?
Tianna outshined 86 contestants from across "The Golden State" to claim the coveted title.
And her fellow contestants are likely to return to battle it out for the crown next year.
The rest of the top 18 are as follows:
Giselle Burgos (Boyle Heights)
Samantha Ramos (Fullerton)
Jaanu Patel (Huntington Beach)
Athenna Michaela Crosby (Northern California)
Issha Rose Mata (Torrance)
Natalie Benson (South Coast)
Dominique Mihaljević (San Francisco County)
Lillian Thorington (Santa Cruz County)
Akanksha Kumar (Pacific Palisades)
Isabella Christina Rodriguez (Orange)
Kalea Lorren Pitel (Mission Bay)
Brittany Jordan Butler (Los Angeles County)
Fallon Williams (La Brea)
Nicole Duran (Koreatown)
Tabitha Swatosh (Encino)
Jasmine Signorino (Central Irvine)