Shawna Harris, a registered nurse in Illinois lost her job Monday after going on a Twitter tirade pledging never to prescribe Viagra to white conservative males.
The pledge from Shawna Harris, came in the wake of the Supreme Court's decision to overturn Roe v. Wade.
"I prescribe meds.. I can also choose not to prescribe them," Harris, a Sarah Bush Lincoln Advanced Practice Registered Nurse, tweeted Friday.
"So… from now on.. if you are a white male who votes conservative, your penis needs to ask God for the power to rise. No more Viagra."
The tweet went viral and eventually was deemed 'discriminatory' by Sarah Lincoln Bush Health Center.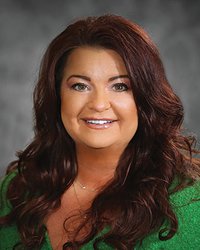 Harris, who worked at Sarah Bush Lincoln Health Center for nearly nine years before the social media incident on Friday, resigned, according to a Monday announcement from Sarah Bush Lincoln.
Harris apologized for her comment claiming she let her 'personal feelings spill out' and has allowed her actions to tarnish the hospital's reputation.
'Those hateful words are not aligned with how I have provided care to my patients,' Harris wrote in a statement released by the hospital.
'I have resigned and know my patients will be well cared for,' she added.
Harris has since removed the tweet and deactivated her Twitter account.