A motor scout officer with the Homewood Police Department has been seriously injured in a crash while chasing murder suspect Tyriq McCall through Interstate 59.
Authorities said the suspect, 20-year-old Tyriq McCall of Brighton, was a passenger in a car being driven by a 21-year-old Birmingham woman, Demaria Hicks.
Police said the pair were pulled over for a traffic violation when the officer discovered McCall was wanted on a murder warrant in Jefferson County.
While the officer was waiting for backup to arrive, police said Hicks drove away and a chase ensued.
During the chase, police said the motor scout officer wrecked near an I-59 exit in Bessemer and was airlifted to UAB Hospital in Birmingham, where he is in critical condition.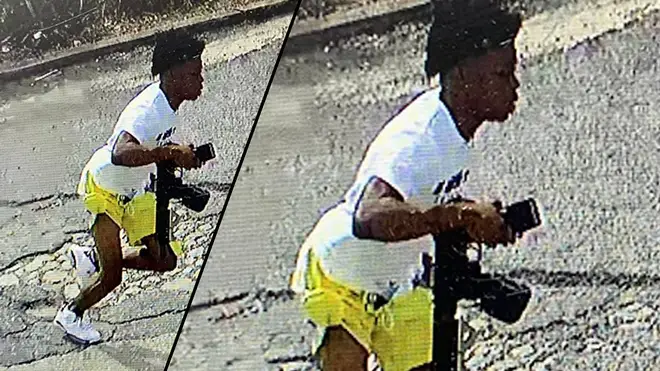 The officer's injuries are not life-threatening.
Police said the officer hasn't been with the Homewood Police Department very long but is a 20-year veteran in law enforcement.
The suspects eventually exited the interstate at 19th Street North and McCall got out of the car carrying a rifle, and began fleeing on foot.
Hicks drove away after McCall exited the car and she remains at large.
McCall was apprehended a short time later and found in possession of a handgun.
He allegedly threw another handgun out of the car during the chase. Police recovered a total of three firearms.
Police said they aren't sure whether there are any firearms in the car with Hicks, but she is considered dangerous and should not be approached.
The vehicle is a 2012 Hyundai Sonata with an Alabama Helping Schools tag, HG5683.