A 26-year-old woman identified as Lindsay Naab is currently facing charges after allegedly striking and killing her mother with a car.
Lindsay Naab, of Derby, Erie County, was charged with second-degree manslaughter, first-degree vehicular manslaughter, both felonies, and felony driving while intoxicated, according to New York State Police.
What we know about the Upstate NY family vacation incident
According to police, an investigation determined that 26-year-old Lindsay Naab of Derby was operating a vehicle when she struck and severely injured her mother 57-year-old Annette M. Naab.
Police said life-saving measures were attempted at the scene but Annette Naab was pronounced dead at Newark Wayne Community Hospital.
Police said Naab was heard arguing with her mother Annette, 57, at about 1am on Sunday morning just before Annette was run over and died at the scene.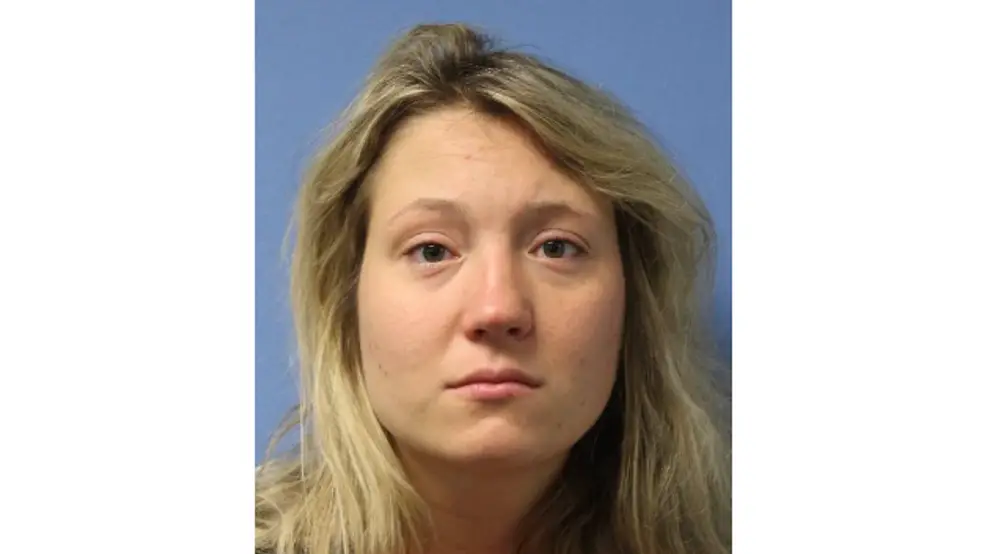 About five hours before her death, the 57-year-old mother-of-two shared a haunting post to Facebook updating her followers about how much she was enjoying the trip.
'Family is everything! Enjoying the weekend with 3 very very special people!!!' she wrote posting sunset pictures by the water and snaps from a local music gig.
'The 4 of us can climb any mountain and get through any earthquake together!'
Pictures in the post included a sign which read, 'I hate alcohol, oh look, alcohol' with an arrow appearing to indicate where the local pub at the campground is.
Other pictures showed the sun setting at a location tagged as Pier Fifty-Three Brick Oven, a campground in Wolcott, about five hours north-west of New York City.
Police are yet to reveal the full details of what led to Annette's death, however the campground's owner, Steve Lader, told 13Wham he was shocked by the death.
'They were here for a day and a half, and I probably had five or six conversations with them, and there wasn't anything that would have led to anything of that magnitude,' he said.
'I know there was arguing going on because some of the neighboring campers heard it. 
'They were becoming concerned and were starting to come out [but] it'd already unfolded. It was just a tragedy.'
Campers and emergency services tried to save Annette who also previously wrote that she is 'thankful for two great daughters.
Lindsay, 26 a Behavioral Tech & Kelsey, 24 a Vet Tech' on social media.
The 57-year-old died at the scene. Police are still investigating the incident but Lader told the outlet he wants to believe the whole thing was an accident.
Not a lot is known about the 26-year-old except that she was working as a registered autism behavioral technician according to her Facebook.
Lindsay turned 26 in January. Her mother Annette posted several pictures of the pair together and with family and friends describing her as 'caring and compassionate.'