Veronica Correia, a Portuguese national, has been recognized as the woman who threw her bra at Drake during his It's All A Blur tour.
At a recent concert, a 36G bra was hurled towards Drake, but he skillfully caught the undergarment and expressed amazement at its size.
The enthusiastic Drake fan who launched the bra identified herself as Veronica Correia and shared the memorable moment on her Tiktok and Instagram account.
According to her Instagram bio, she is a mother of one, having given birth on 24th February 2021.
Currently, she boasts a following of 20,000 on the social media platform.
What happened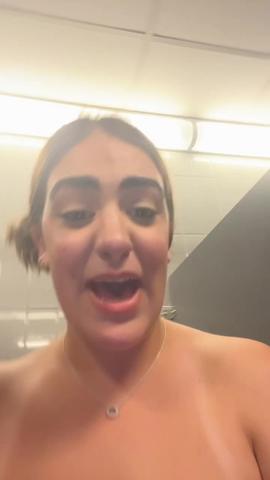 During a show at Brooklyn's Barclays Center that went down on Friday, Drake requested that a woman who threw a 36G size bra at him be found.
"36G?" Drake said after picking up the bra and examining it. "Locate this woman immediately." A clip of the hilarious moment has since gone viral.
"Locate this woman immediately." 😂😂😂 pic.twitter.com/DOArj7jhHO

— Word On Road (@WordOnRd) July 22, 2023
"A lot of girls posting it's them but this is not to get confused it's me," a woman claiming to be the owner of the aforementioned bra captioned a TikTok video that appears to show her tossing the undergarment at the Canadian rapper on that fateful July night.
Drake, who is currently on his It's All a Blur Tour alongside 21 Savage, isn't a stranger to getting bras thrown at him while he's performing.
During a previous tour stop, Drake was pretty pleased to have someone launch a 38DD size bra at him.