A Canadian high school teacher identified as Kayla Lemieux has sparked controversy after pictures emerged of her wearing large breast prosthetics while teaching students.
Kayla Lemieux, a Manufacturing Technology teacher at Oakville Trafalgar High School in Ontario, has been pictured online taking classes while wearing the huge prosthetics, which stretch her clothing and stick out prominently.
Ms Lemieux, who began transitioning from being male to a female a year ago, has gone viral online after students took photos and videos of the teacher, seemingly without her knowledge.
Canadian high school responds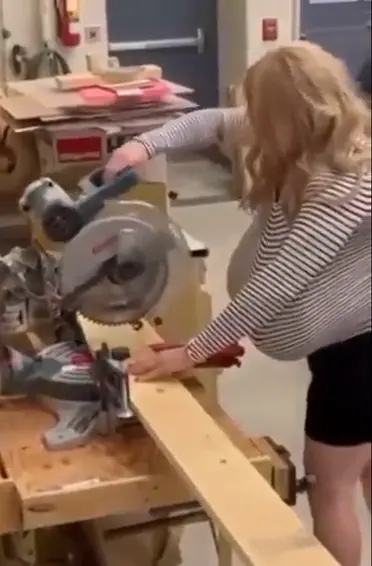 Despite the heavy backlash and reports that some students are skipping class, The Halton District School Board defended the teacher and said it would no longer answer questions about the issue because it was a 'personnel matter.'
The district also claimed that interfering or criticizing the teacher would go against the Ontario Human Rights Code.
'The HDSB recognizes the rights of students, staff, parents/guardians and community members to equitable treatment without discrimination based upon gender identity and gender expression. Gender identity and gender expression are protected grounds under the Ontario Human Rights Code,' the board said in a statement.
Meanwhile, parents and students at the high school appeared split on the issue.
Owen LaPlante, a 12th grader at the school, told the Toronto Sun that while some people support Lemieux, others are not comfortable with the situation.