The former United States President Barack Obama's daughter Malia Obama has someone special in her life.
Malia, who is the eldest daughter of Barack and Michelle Obama, is reportedly dating Dawit Eklund.
The news of her dating comes after she was spotted spending some time with Dawit Eklund.
The 24-year-old daughter of former President Barack Obama and Dawit, were spotted paying a visit to the Los Angeles County Museum of Art Thursday in photos obtained by The Daily Mail.
The former first daughter kept things casual in a white crop top and loose-fitting green pants while Eklund wore a nude colored T-shirt and green shorts with a photo of Bob Marley on the left leg.
Who is Dawit Eklund?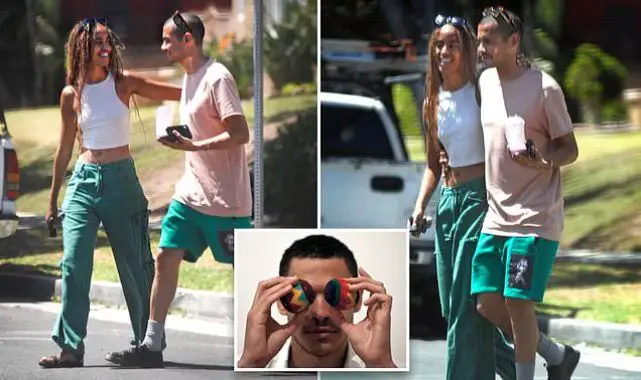 Dawit Eklund is a music producer and  co-founder of Washington, D.C.-based record label 1432 R, which specializes in Ethiopian music.
Eklund, who turns 33 next week, is nine years older than Malia who celebrated her 24th birthday on July 4.
He was educated at the International Community School in the Ethiopian capital, Addis Ababa before going to George Washington University where he studied International Development in Africa.
Eklund is the son of retired State Department officer Jon Eklund, 72, who worked at several US embassies in Africa and his Ethiopian wife Yeshi, 66.
Dawit – who also goes by David, the Anglicized version of his name – is one of four children.
His father Jon was heavily involved in helping the refugee crisis caused by the war in Sudan in the early 2000s, when hundreds of thousands fled to Ethiopia to escape the fighting.
His mother Yeshi comes from a successful family of business people in Ethiopia. His sister Sara Eklund was featured in a 2019 Vogue article for introducing menstrual cups to Ethiopia
Since his retirement, John and Yeshi have settled in Abidjan, the capital of the West African nation of Côte d'Ivoire, although they also have a house in the Washington, D.C. suburb of Chantilly, Virginia.
Fact Check
We strive for accuracy and fairness.
If you see something that doesn't look right, email us at  [email protected]