A Virginia State Trooper identified as Austin Lee Edwards has been shot dead by police in California after he allegedly murdered the mother and grandparents of a teenage girl he had catfished online, police said Sunday.
Police said Austin Lee Edwards, 28, of Chesterfield, Virginia, killed Brooke Winek, 38, and her parents, 69-year-old Mark Winek and 65-year-old Sharie Winek, on Friday.
Police believe Edwards then set their Riverside house on fire and kidnapped Brooke Winek's teenage daughter by forcing her into his car, parked next door.
Details of what happened
California officials were called to the La Sierra South neighborhood in Riverside, California, on Friday just after 11 a.m. to check on the welfare of a girl who appeared distressed while getting into a Red Kia Soul with a man, the Riverside Police Department said in a news release.
While officers were responding, police began to receive calls about a structural fire just a few houses away from where the welfare call was reported, they said.
The Riverside Fire Department arrived at the residence to find a fire on the first floor.
When they made entry they discovered three adult victims lying on the ground, police said.
During investigations, detectives found out that the girl described in the initial welfare call had lived at the house where the three people were found dead, police said.
Authorities were also able to identify the man she was seen with as 28-year-old Austin Lee Edwards of North Chesterfield, Virginia, who detectives learned had worked for the Virginia State Police until being recently employed at the Washington County Sheriff's Office in Virginia.
Several hours later, authorities were able to track Edwards' vehicle as he was driving with the teen through San Bernardino County in the unincorporated area of Kelso.
When deputies with the San Bernardino County Sheriff's Department caught up Edwards, the suspect fired gunshots at them, before being fatally shot by at least one deputy, police said.
Edwards was pronounced dead at the scene, they said.
Who was Austin Lee Edwards?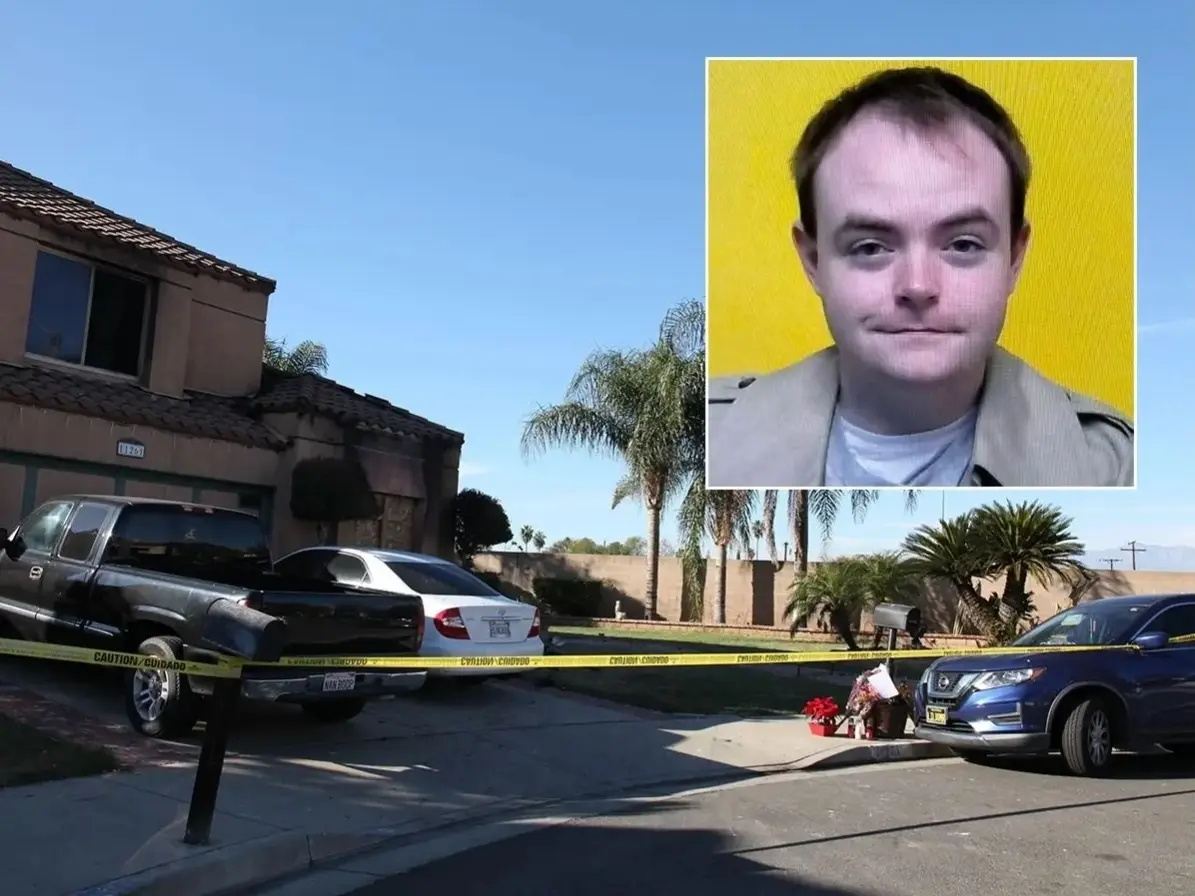 Austin Lee Edwards was a former Virginia State trooper who was shot and killed by California deputies after he allegedly drove across the country to kidnap a teenage girl he was catfishing and murdered her family.
Edwards had been working as a Virginia State Police trooper up until last month, an agency spokesperson has confirmed.
He was hired by the Virginia State Police and entered the police academy on July 6, 2021 and graduated as a trooper on January 21, 2022.
Edwards was assigned to Henrico County within the agency's Richmond Division until his resignation on October 28, Virginia State Police Public Relations Manager Corinne Geller said in an email to The Associated Press.
He also worked for the Washington County Sheriff's Department in Virginia, authorities in California said.
It remains unclear why he resigned from his position in Henrico County last month, and the sheriff's department did not immediately respond to a request for additional information.