Let's take a look at the gorgeous lady Milana D'Ambra, the girlfriend of American footballer Brenden Aaronson.
The two have been together for a while and from all indications, love is still flowing in paradise. 
Who is Milana D'Ambra?
Milana D'Ambra is an American and girlfriend of American soccer star, Brenden Aaronson.
Like her fiancé Brenden, Milana is a soccer player.
She attends Temple University in Philadelphia and is set to graduate in 2023.
Age
Milana D'Ambra's exact age is unknown but from comparison with her fiancé who is twenty-two years of age and almost likened to him in terms of age, she should also be in her early twenties.
About her fiancé, Brenden Aaronson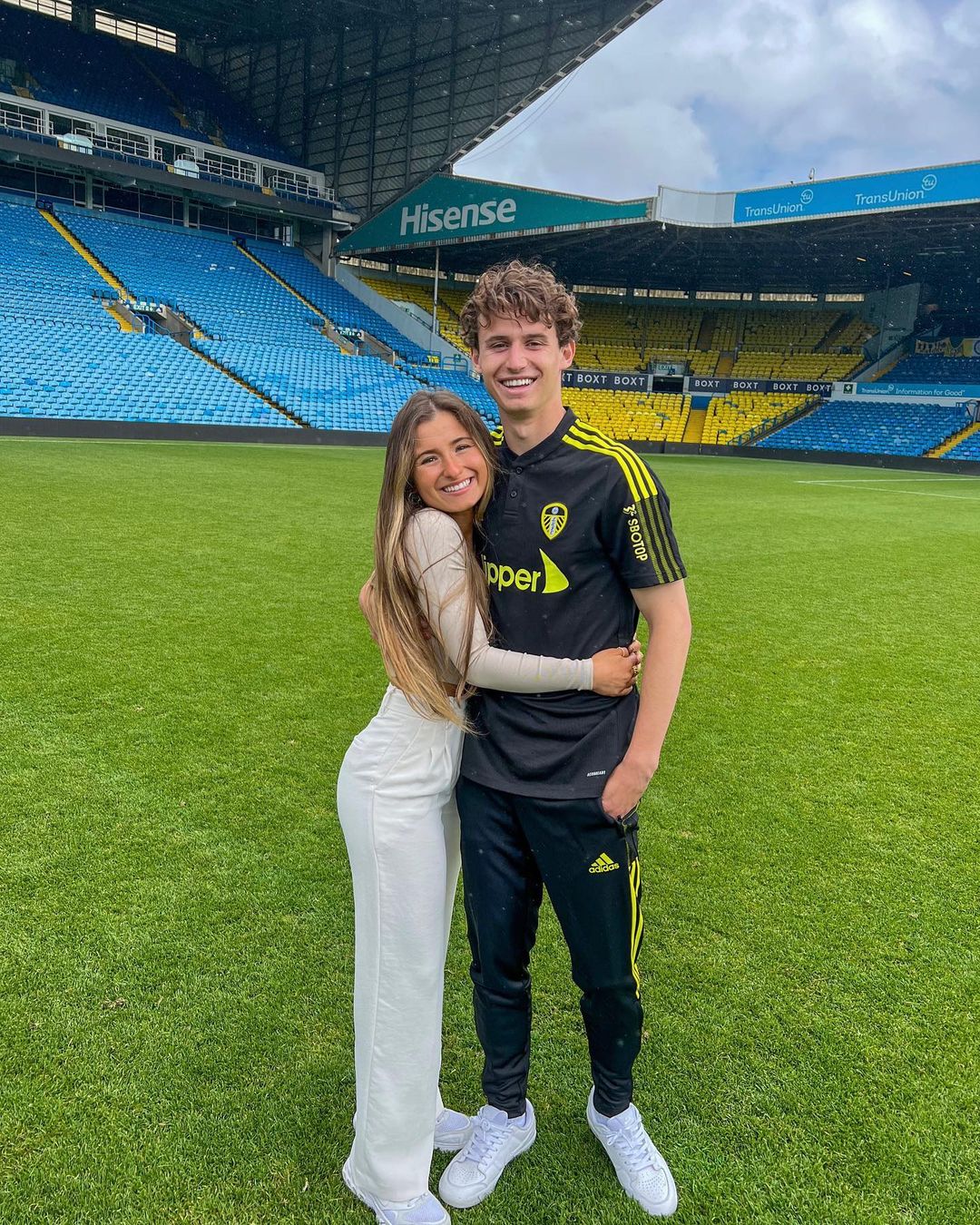 Milana D'Ambra shares a beautiful love story with American footballer Brenden Aaronson.
He is a midfielder currently with English side Leeds United.
He was born in Medford in New Jersey and is twenty-two years of age as at 2022.
He joined Philadelphia Union Academy the age of 15.
He was nicknamed 'Medford Messi' due to his ability to deliver his role as an attacking midfielder to perfection, just like the Argentine football god Lionel Messi does with his football abilities. 
Brenden later joined Philandelphia II, formerly Bethlehem Steel in the MLS league aged nineteen. 
In 2021, after two seasons in the MLS, Brenden moved to Red Bull Salzburg in Austria, Europe.
He again proved as an instrumental figure in their midfield during the 2021/2022 league season, a performance that caught the eye of English side Leeds United.
In September 2022, Leeds made a juicy bid of 30 million dollars for the player and that was an offer that could not be denied.
He forms an integral part of the USA team for Qatar 2022, making twenty-four appearances and scoring six times. 
Interesting facts about Brenden Aaronson's girlfriend
Milana D'Ambra and Brenden Aaronson have been in a relationship for four years.
The couple started dating in 2018.
She is an active user of social media Snap and Instagram and often posts about her boyfriend.
 'Happy birthday best friend. So proud of the person you are and so excited to see where the next chapter in life takes you, lucky to love ya always,' a 2020 post on social media to celebrate Brenden's birthday read.
 

View this post on Instagram

 
Milana, like her fiancé is also a sports person.
She plays soccer but her current is unknown.
Since she is currently in college, we can assume she stars for her college's female soccer team.