Adnan Sen is the owner of Sen properties and owns a gas company as well.
He joined Selling Sunset with the hope of selling his Beverly Mansion worth $75 million and took the help of the realtor, Davina.
Fans want to know more about Adnan Sen's properties, including his $75 million house and whether it got sold.
Owner of Sen Properties, a luxury home developer offering exceptional houses in Beverly Hills, Adnan Sen made his appearance on the American television reality show, Selling Sunset.
Being a real estate developer and an entrepreneur, Adnan Sen joined Selling Sunset and is basically the client of the popular realtor, Davina Potratz.
Adnan Sen's Net Worth: Selling Sunset Season 5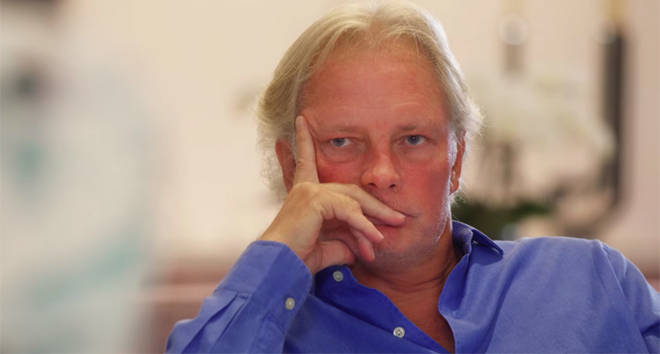 The 52-year-old Turkish man, Adnan was definitely a popular personality but with his presence in Selling Sunset, his Instagram followers have dramatically increased.
Primarily, Adnan Sen caught everyone's eyes because he has kept his Beverly Mansion on sale worth $75 million.
Therefore, to get a buyer, he took the help of the Oppenheim group, and among all the realtors, Adnan became Davina's client.
Adnan Sen had high hopes that the real estate agent, Davina Potratz (@davinapotratz) would definitely find a person who will be willing to buy his mansion, unfortunately, Davina couldn't meet Adnan's anticipations, and thus, the mansion remained unsold.
Although Adnan couldn't get anyone to buy his mansion, this has actually put him into the controversy.
When the audience knew that he was the owner of a $75 million worth of mansion, they are highly interested in knowing his net worth.
No doubt, the real estate developer, Adnan makes millions of money, and his net worth is more than sufficient for him to live a lavish life.
As per some sources, it has been estimated that his net worth is roughly $200 million.
Fact Check
We strive for accuracy and fairness.
If you see something that doesn't look right, email us at  [email protected]