In this article, we provide you with all the information you need about Vodafone Ghana short codes to make calls, internet, Vodafone Cash, bundles and registration.
---
Vodafone Ghana is considered one of Ghana's top three mobile network providers. 
Vodafone short codes in Ghana provide users with the best service. 
Using this method is the easiest way to take advantage of juicy network offers. 
However, you will be missing out on something you are entitled to if you do not know how to dial the codes for these services. 
If you want to utilize the Vodafone network to the fullest, it is vital that you learn some of the Vodafone codes that are used in subscriptions and inquiries among others. 
If you are struggling using this network because you are unfamiliar with some of the Vodafone codes then this article will be of great help. 
Here are the details and instructions on how Ghanaians can use Vodafone short codes.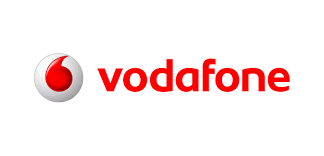 Vodafone customer care 
Dial 100 to reach customer care if you are experiencing any problems. 
Your call will be answered by a customer care representative. 
Your problem will be solved if you do this.
How to check Vodafone general news 
Ghanaians love to receive general news. 
Keeping up with what is happening is important to them. 
This is possible by dialing *127*11#.
How to check if your line is registered
*400# is the short code you need to dial.
How to register your sim card 
No need to panic if you are a new user and need to register a sim card you have acquired. 
You can do this by dialing *146# during self-sim registration.
How to buy Vodafone data bundle code
In terms of data bundles, Vodafone has some of the best deals in the industry. 
Purchasing internet bundles is easy using short codes. 
*700# is all you need to dial.
 How to check Vodafone data balance 
Vodafone bundle codes enable rapid access to bundle services the network offers. 
There are several bundles available, and they come in different packages and prices.
 You do not need to worry if you want to subscribe to the internet but don't know how. 
Vodafone internet is available with the following short code. 
To check your balance, just dial *126#.
How to recharge on Vodafone 
In order for the Vodafone network to operate, credit must be topped up or sometimes credit must be transferred. 
This is what you need to do after buying that credit. 
Dial *134*PIN# in order to top up.
How to transfer credit to another number 
It is possible to transfer Vodafone credit from one friend to another when you have more credit than you can use. 
Dial *516*recipient's number*credit*password# send them to do the transferring. 
How to borrow credit on Vodafone 
In the event that you lack airtime and wish to call your loved one or friend, Vodafone will assist you. 
You just need to dial *505#.
Vodafone cash code 
You can access cash from Vodafone at any time -simply dial *110#.
Vodafone broadband balance
 To check your balance, dial *900#, and for information on Vodafone products, dial *151#.
Vodafone Ghana MiFi packages
Vodafone mobile users can share their internet connection with other Wi-Fi enabled mobile devices around them. 
This includes personal computers, iPods, iPads, iPhones, or just smartphones. 
Flexibility and security are thus ensured.
The package contains 6GB of data that lasts for 30 days and is purchased for GH₵ 117