Paula Marlett, the estranged wife and Virginia Pinto, the mistress of the Maryland cop who was caught on camera making out with the latter while on duty are battling it out on Facebook with both accusing the other of being the first to cheat in their respective relationships.
Paula Marlett, began by accusing her her husband of cheating on her 'for years' and alleged that his 'mistress,' who she named as Virginia Pinto, was dumped by her husband because of her cheating.
Paula said in a Facebook post on Tuesday that this was 'very tough time' for her and her three children.
She concluded her post by saying: 'I love you all. Except for Virginia Pinto, you can rot in hell b****.'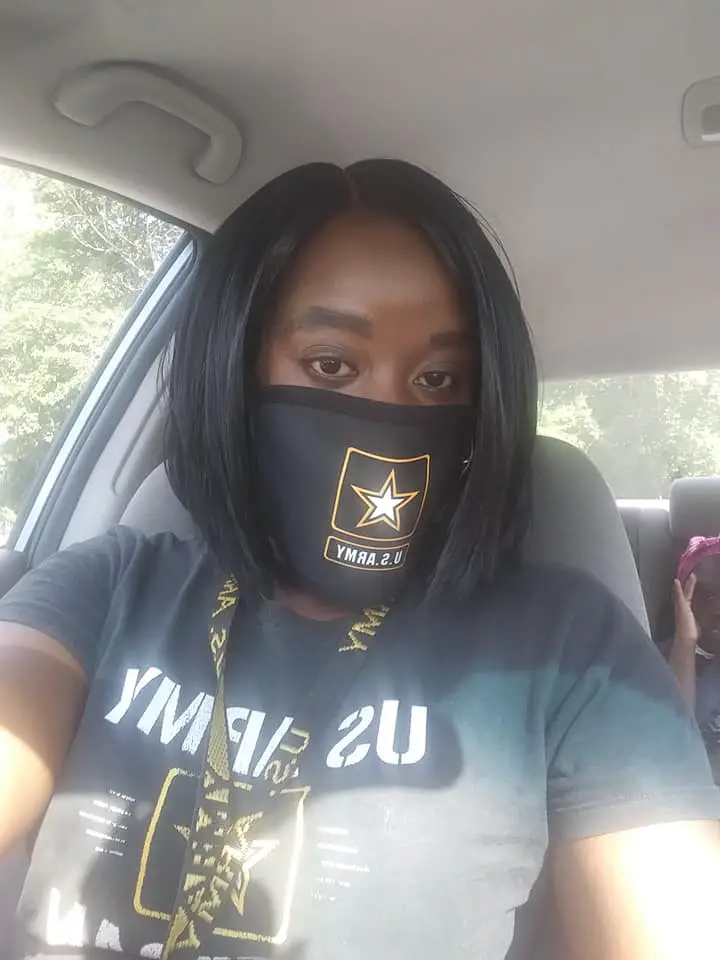 Early Wednesday, Pinto responded to Paula accusing her of being the cheater in her marriage. 'I've done nothing wrong… Paula Marlett isn't saying the whole story which I understand but please don't be mad at me because your husband wants me,' she wrote in a scathing post. 
Also on Tuesday, Paula  posted a video of the shocking incident, saying: 'There goes my husband and his mistress.' 
When a friend asked if she was okay, Paula replies: 'I'm not doing okay. It constantly pops up on my f*****g newsfeed and I have to constantly re-watch it over and over again.' 
According to their respective Facebook pages, both Paula and Pinto have three children. Pinto is also a US Army veteran.
Francesco Marlett viral video
The viral video shows a uniformed PGPD officer kissing a woman near a parked police cruiser.
The two are embracing each other across the street from a neighborhood park. They then both get into the backseat of the vehicle.
Fox 5 contacted the person who posted the video on TikTok. The person said that their cousin shot the video when they were in Southlawn neighborhood park in Oxon Hill.
State attorney for Prince George's County told the outlet: "The difficult thing is that when you are picking up things on a camera, they're somewhat one-dimensional, so you're only seeing it. You don't know the emotion. You don't know the conversation, the circumstances.
"That's why police departments have general orders on how officers should conduct themselves while in uniform, while utilizing their cruisers to prevent these types of incidents from happening but at this point, there's no reason to believe anything criminal occurred. At this point, it's an investigation of the department."