Francesco Marlett apparently has a wife named Paula Marlett , although their relationship appears to be in shambles.
Following the video of his shenanigans going viral, Paula Marlett spoke up, revealing the woman in the video was named Virginia Pinto and she wrecked her marriage.
Read her post on Facebook below
"Thank you everyone. Yes this is a very tough time for me and my kids. As embarrassing and painful as this is please check in on us. We need the support the love and most of all the respect from the community and our families. Yes I know what's been going on. No, I am not updating anyone on this situation after today," Francesco Marlett wife said in a statement released via Facebook.
"Virginias husband left her a** a long time ago bc she cheated so she and my husband decided to do this behind my back for years. I'm not seeking anyone else's input, I don't need anyone's opinion. My life is my life. I will make decisions according. I Love you all. Except for you Virginia you can rot in hell b*tch,
Virginia Pinto" she added.
Our research indicates that Virginia Pinto is from Oxon Hill, Maryland and  Francesco Marlett is a Maryland police officer.
She studied Medical Assistant/Phelobotmy at Excel Learning Center.
Francesco Marlett suspended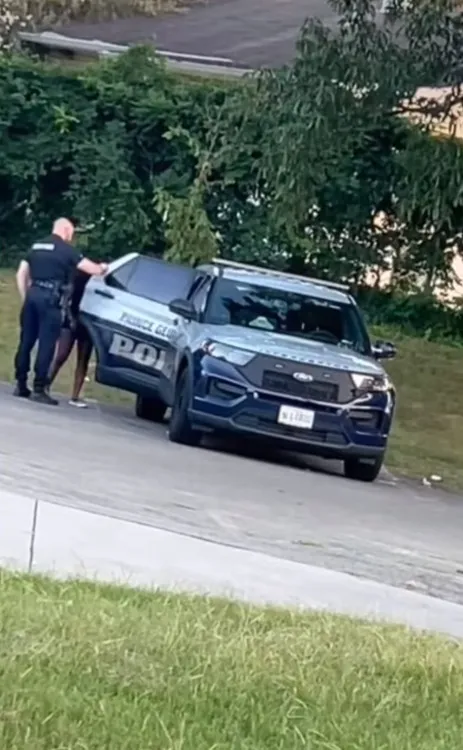 Currently, Francesco Marlett has been suspended after a video of him kissing a woman and joining her in the back of his squad car has gone viral across social media platforms.
This is not the first time he has been caught with the unidentified person in the squad car.
Meanwhile, it has also been discovered that the officer has been suspended in the past as well.
This is not the first time the police officer has been suspended without pay.
In 2016, Francesco Marlett was indicted for second-degree child abuse after allegedly beating his ex-girlfriend's child.
It was discovered that he was watching the child as his girlfriend was cooking dinner when the boy wet his bed.
This resulted in the child getting spanked by Marlett until his head hit the wall and he lost consciousness.
Prosecutors claimed that Francesco Marlett was giving the boy CPR when his mother entered the room and saw what had happened.