Trevor Kirk has been identified as the LA County Sheriff who body slammed an older women to the ground by her neck and and pepper sprayed her.
LA County Sheriff, Trevor Kirk put his knee to her neck, threatened to punch her, and then proceeded to excessively maced her.
Details of what happened at the WinCo grocery store
The incident happened on June 24 outside the WinCo grocery store.
Trevor Kirk and Captain John Lecrivian were apprehending a man and woman accused of shoplifting inside the store.
In the cell phone video, the deputy was placing handcuffs on a man before approaching a woman who was recording the encounter.
The woman told Trevor Kirk not to touch her before he grabbed her and slammed her onto the ground.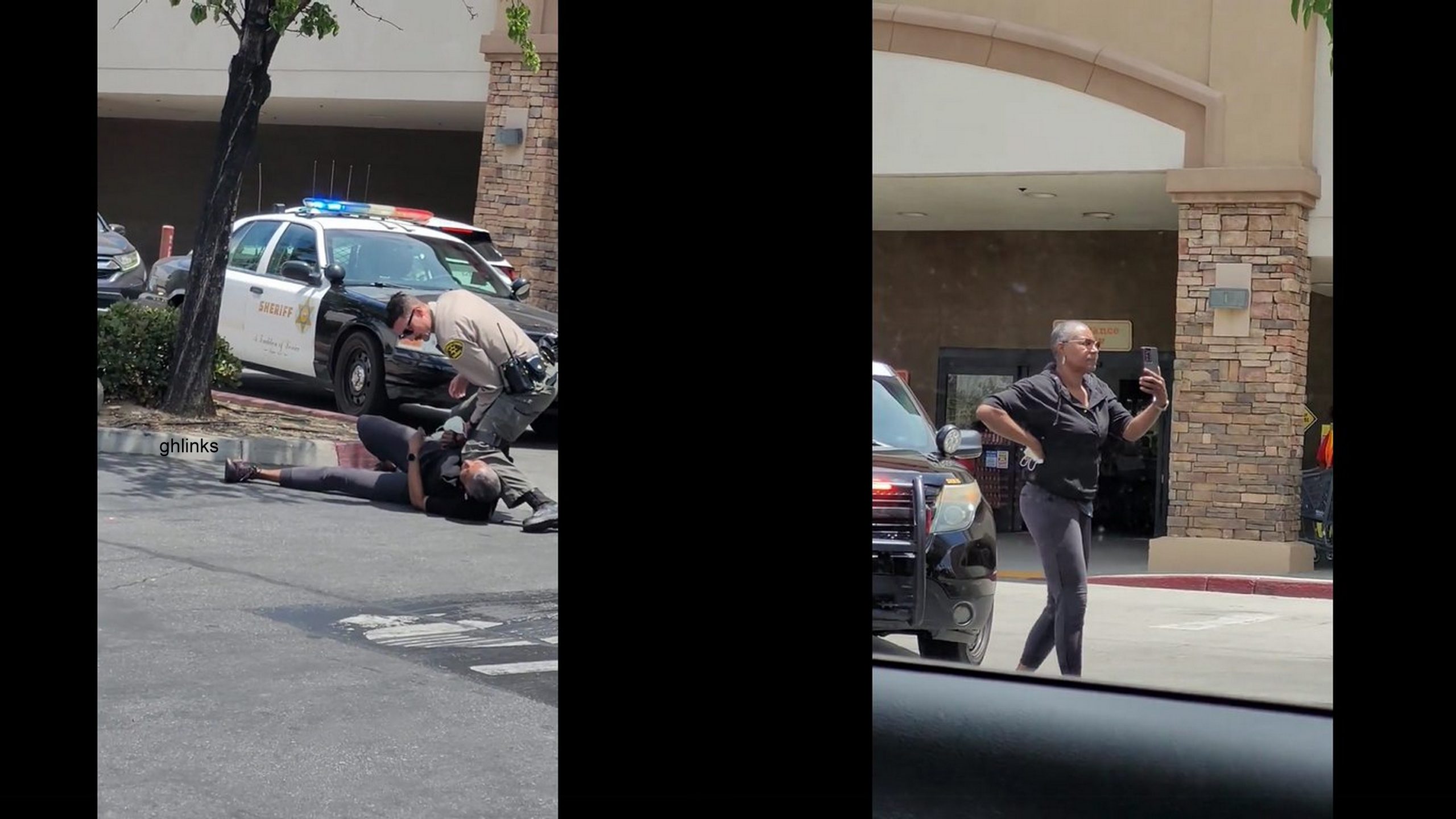 The woman, who was thrown to the floor and threatened by officers, was attempting to record the arrest on her phone.
'Why am I under arrest … for what?' the suspect can be heard saying before the officer responds he's 'not under arrest' and claims he is just being detained.
The man who was being arrested then yelled 'Don't slam her down like that' and said that the woman has cancer.
The man appears to grow annoyed and responds by asking why he's being detained and is told to 'calm down' by a different deputy.
The responding officers can be seen handcuffing him before walking to the woman on her phone recording the ordeal.
WinCo has not responded to a request for comment.
Watch video of the incident below

Los Angeles County Sheriff's Department press release
The department issued the following statement on the use of force incident:
"The Los Angeles County Sheriff's Department has opened an investigation into this incident. While the Department does not make statements related to ongoing investigations, Sheriff Luna has made it clear that he expects Department personnel to treat all members of the public with dignity and respect, and that personnel who do not uphold our training standards will be held accountable. In the interest of transparency with our community, the Sheriff's Department is releasing body-worn camera video from the incident."