Bruce Rockowitz ( born in 1958) is Canadian businessman based in Hong Kong and the husband of the late Coco Lee.
Bruce Rockowitz, 65, is the chairman of Rock Media International and co-founder of the Pure Group fitness and restaurant chain.
In his early years, Rockowitz grew up in Boston, Massachusetts, and studied at the University of Vermont, before dropping out to play tennis professionally in Hong Kong.
Rockowitz is also a member of the advisory boards for the Wharton School's Jay H Baker Retailing Centre and the Fashion Institute of Technology.
When did Bruce Rockowitz and Coco Lee get married?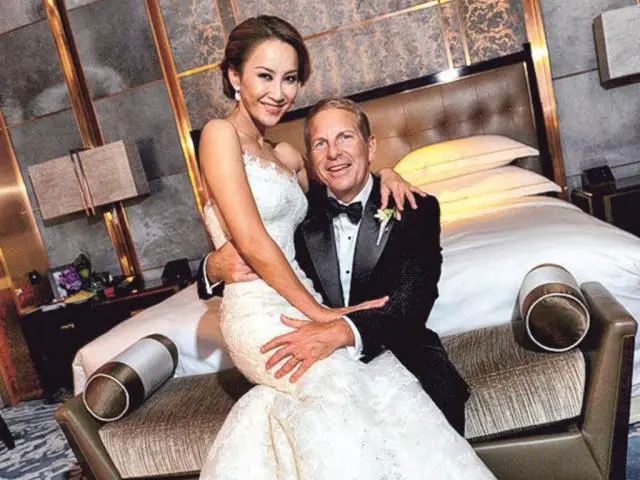 Bruce Rockowitz married Coco Lee in October 2011.
Performers at the lavish wedding banquet included Bruno Mars, Alicia Keys and Ne-Yo
What happened to Bruce Rockowitz wife, Coco Lee?
Coco Lee died on Wednesday (Jul 5) after attempting suicide over the weekend, according to her family.
In an Instagram post, Ms Lee's sisters Nancy and Carol Lee said the 48-year-old had been suffering from depression for the last few years and attempted suicide on Sunday.
"Despite the best efforts of the hospital team to rescue and treat her from her coma, she finally passed away on 5 July, 2023," they wrote.
Who was Coco Lee?
Coco Lee was a Chinese-American singer-songwriter, record producer, dancer, and actress. Lee's career began in Hong Kong and then expanded to Taiwan.
Her single, "Do You Want My Love" also entered the US music charts. Her first English-language album was Just No Other Way.
Coco's career also saw her take the Oscars, where she performed the Best Original Song nominated, A Love Before Time from the movie Crouching Tiger, Hidden Dragon.