Tavia Shackles Hunt is the director of the Chiefs' Women's Organization who recently gained public attention as the wife of Clark Hunt, a part owner, chairman and CEO of the National Football League's Kansas City Chiefs and a founding investor-owner in Major League Soccer.
Tavia and Clark Hunt met while she was a college student interning with the Chiefs, which were owned by his parents, Lamar Hunt and Norma Hunt, at the time, according to KSHB.
Clark Hunts fame has rubbed off on Tavia Shackles Hunt and has left many fans of the NFL community seeking to know more about the special woman in his life.
Tavia Shackles Hunt owes the public attention she has been receiving of late to the Kansas City Chiefs owner but the entirety of her life does not revolve around him.
Outside of what she shares with him, she has a successful beauty pageant career and ghlinks.com.gh seeks to bring you more details about her life.
Who is Tavia Shackles Hunt, Clark Hunts Wife?
As we indicated in our introduction earlier, Tavia Shackles Hunt is the director of the Chiefs' Women's Organization and the wife of Kansas City Chiefs owner Clark Hunt.
Tavia Shackles Hunt was born and raised in Lee Summit, Missouri, and began competing in beauty pageants from a young age, according to Her Life Magazine.
Shackles studied at UMKC and Lee's Summit High School while growing up in Lee's Summit.
After graduating from Lee's Summit Senior High School in 1989, she enrolled at the University of Missouri Extension to major in political science.
She was named Miss Lee's Summit and Miss Missouri Teen USA in 1990 as a teenager, according to the magazine.
According to heavy.com, Tavia Hunt went on to compete to be Miss USA, winning Miss Kansas in 1993.
She then was second runner-up that same year in 1993 in the Miss USA competition, finishing behind winner Kenya Moore, who would later be known for her role as a "Real Housewives" star.
She told KSHB, "My whole family is here in Kansas City. I'm born and raised in Kansas City, and Kansas City is home to me. I was Miss Missouri Teen USA and toured the entire state of Missouri. Then, I was Miss Kansas USA and visited, I think, every small town in Kansas during the course of that year. And so I feel I have a special bond to Chiefs Kingdom. Kansas City is such a special city, and it truly has my heart."
How Tavia Shackles Hunt & Clark Hunt met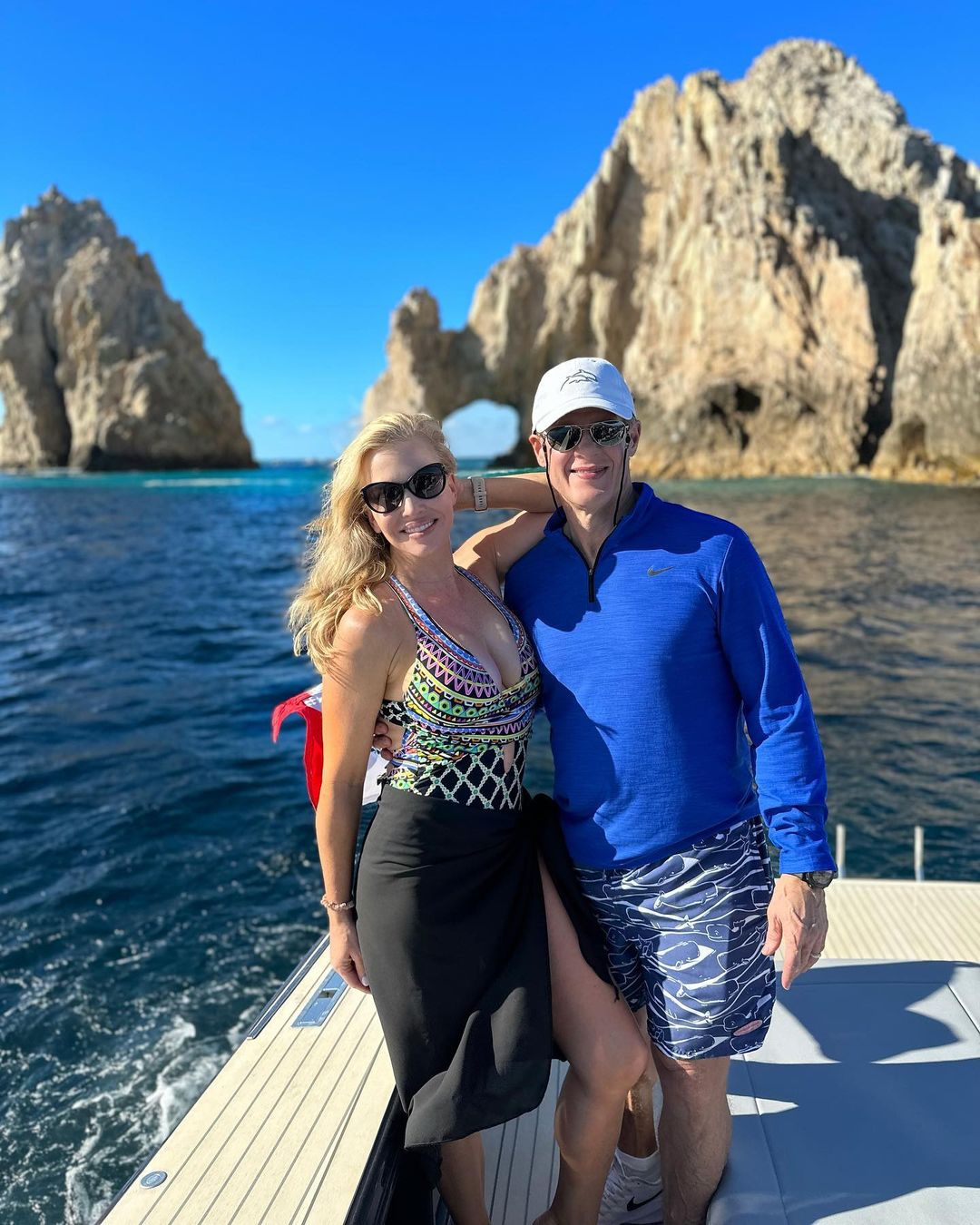 Tavia Shackles Hunt & Clark Hunt met when she was a college student interning with the Chiefs.
During that time, Tavia was studying at the University of Missouri-Kansas City.
They later got married in 1993.
She told the news station, "In 1991, I was a college intern in the PR department, and after the first kickoff luncheon at the end of the summer, we came back to kick off the season. At the end of that event, this nice guy came up named Clark and started talking to me, and we had a great conversation and had so much in common, we learned. He asked me if I'd like to have dinner sometime, and the rest is history."
She told Her Life Magazine, "We met at the Chiefs' kickoff luncheon. It's ironic because my mother-in-law, Norma Hunt, met Lamar as a volunteer teacher for the team, also at a luncheon. They were married for 42 years."
How many children does Tavia Shackles Hunt & Clark Hunt have together
Clark and Tavia have three children, one of whom, Gracie, has also participated in pageants and represented Texas in the Miss International competition.
They have a son named Knobel Hunt, and two daughters, Gracelyn "Gracie" Hunt and Ava Hunt.
 

View this post on Instagram

 
Fact Check
We strive for accuracy and fairness.
If you see something that doesn't look right, email us at  [email protected]