British actor and rapper, Ashley Walters first rose to fame after gaining recognition in the early 2000s for his roles in Storm Damage (2000) Bullet Boy (2004), Get Rich or Die Tryin' (2005) and Life and Lyrics (2006), Walters achieved nationwide fame in the 2010s for his lead role as Dushane Hill in the British crime series Top Boy, and as Ronnie Pike Jr. in the Sky One police procedural series Bulletproof, which he co-created with Noel Clarke and Nick Love.
Off screen, Ashley Walters spends most of his time juggling his career with his role as a doting father to eight kids.
The 41-year-old welcomed his first child at the age of 20, and has gone on to have several more over the past two decades.
Today, Ashley has two sons, Shayon Perry Walters, 23, and 20-year-old Panera, and one daughter, China, 20, with ex-partner Natalie Williams.
He went on to have daughters Antonia and Ashleigh with another woman before eight-year-old Amaiya-Love and five-year-old River with Danielle Isaie who he married in 2013.
He is also the step-father to his wife's child from another relationship and so is a father-of-eight, in addition to becoming a grandfather to Neveah Jade Walters, when he was 38.
If you are curious about who his first son Shayon Perry Walters is, take a read.
Who is Shayon Perry Walters?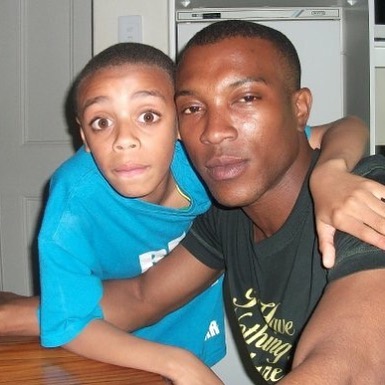 Shayon Perry Walters is the first son of Ashley Walters and his ex-partner Natalie Williams.
He was born on 15th January, 2000 and is 23 years.
In December 2020, Shayon Perry Walters became a father at the age of 20 to a baby girl named Neveah Jade Walters.
Shayon Perry Walters father, Ashley shared the happy news on Instagram with a cute picture of the newborn, Neveah Jade.
In a heartfelt message he said he was 'proud' of his son.
Ashley said: 'Wow. How good is God ❤️ Meet my granddaughter guys. Neveah Jade Walters 6/12/2020. Well done Son. I'm so proud of you and T. More life.'
 

View this post on Instagram