A well-known musician and actor with a long-standing career in television and film, Ashley Walters has appeared in many successful series and films, such as Get Rich or Die Tryin, Grange Hill, The Bill, and many more.
He also had a prominent role in the series Top Boy in the character of Dushane Hill.
Whenever he is not working, he enjoys spending time with his immediate family.
Ashley Walters has a large family which includes eight kids.
Here are more details about Ashley Walters' children and wife.
How many children does Ashley Walters have?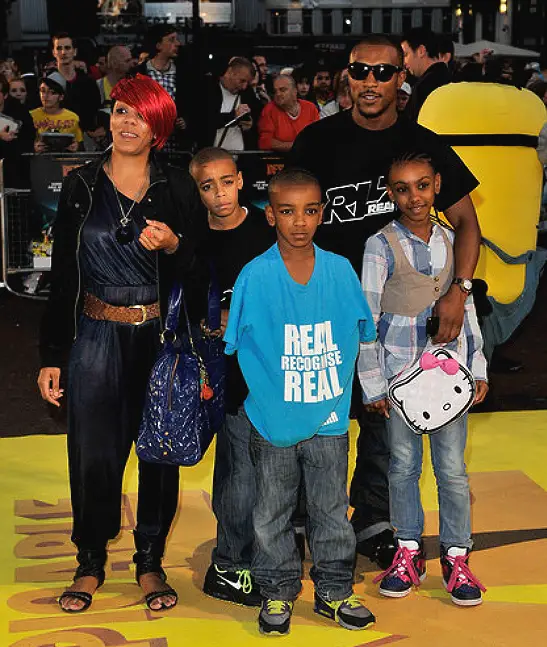 Ashley Walters is a proud father of eight children.
He has three kids with ex-girlfriend Natalie; two sons, Shayon Perry (born 2000) and Paniro Ashley (born 2003) and a daughter, China Shereece (born 2001).
He has two children with his wife Danielle Isaie; a daughter, Amiaya-Love Walters (born 2014), and a son, River Leslie Walters (born 2016), and is also stepfather to Danielle's son.
He also has two daughters, Antonia and Ashleigh, from another woman.
At the age of 38, the actor became a granddad to a beautiful little girl named Neveah.
Who is his wife, Danielle Isaie Walters?
Actress Danielle Isaie is Ashley Walters' current wife.
Danielle Isaie is a beautiful and talented actress whose career began at an early age after a children's agent spotted her at the prestigious drama school Anna Schuler.
Danielle was quickly invited to play Rochelle in the children's program "The Crust" on BBC1, Candice in "Sugar Rush", a popular show on Channel 4, and Tanya in a BBC2's drama "If Drugs Were Legal".
Danielle became a student at The Poor School in London in order to enhance her talents and support her career ambitions.
Right after graduation, Danielle landed a stand out role in the UK's popular favorite "The Bill" as the small time drug dealer Jade Morris, and Cherice in the award winning BBC 3 comedy, "Gavin and Stacey".
Danielle's career quickly flourished with ITV showcasing her first film "Caught in a Trap", playing the feisty Felicia.
Fact Check
We strive for accuracy and fairness.
If you see something that doesn't look right, email us at  [email protected]