The suspect who was arrested on Long Island in connection with a long-unsolved string of killings, known as the Gilgo Beach murders, has been confirmed as Rex Heuermann, according to four senior law enforcement officials briefed on the case.
Heuermann lived at 105 1st Avenue in Massapequa Park and is a married father of two.
His wife was spotted arriving at Suffolk County Court in Riverhead just before noon on Friday.
So, who is Rex Heuermann wife?
According to dailymail.co.uk, Rex Heuermann wife has been identified as Asa Ellerup.
Heuermann was married once in 1990 and again years later to his current wife, Asa Ellerup, who is of Iceland descent.
Asa's DNA was found on three of the victims' bodies. 
He and Asa have an adult daughter Victoria, who works with Heuermann at his architectural firm, and a stepson, Asa's son from a previous marriage.
We have gathered that kids in Gilgo suspects daughter school referred to her as "stinky girl" because she was an introvert with no hygiene.
Ellerup, also 59, is listed as living in the same Massapequa Park home.
Next-door neighbor Etienne DeVilliers, a retired New York City firefighter, could only describe her as "quiet."
Who is Rex Heuermann?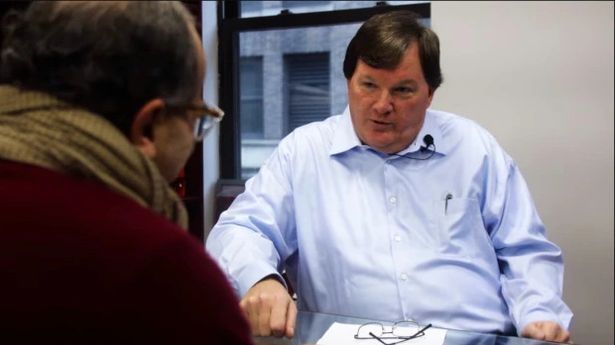 Heuermann is the founder and principal of RH Consultants & Associates, LLC, registered to the home in Massapequa Park where the arrest took place, with an office in New York City.
He received his architecture license in 1996, and New York state records show he does not have any enforcement actions listed.
Among his clients have been Catholic Charities, New York City's Department of Environmental Protection, American Airlines and other major tenants at John F. Kennedy International Airport, according to an online biography.
In an interview from his Manhattan office posted on YouTube by Bonjour Realty in early 2022, Heuermann said he was an architectural consultant and "troubleshooter," born and raised on Long Island and working in Manhattan since 1987.
He spoke about the nuts and bolts of his profession and how he educated city entities about local architectural codes.
When asked about what qualities someone in his job would need, he said, "I don't like to use the word tolerance, but sometimes you have to. And it's not just with the city. It's also with the client, because most clients, they don't understand what I have to do, why I have to do it, and what it takes to get done."
Heuermann also spoke about learning to construct furniture from his father, whom he described as an aerospace engineer who built satellites.
"I build furniture at home and I still build it in the same exact workshop," he said. "I have one tool that's pretty much used in almost every job, and it's actually a cabinet maker's hammer. It is persuasive enough when I need to persuade something."
"Not someone?" the interviewer asked.