Penny Mordaunt is a prominent figure in British politics who has been Leader of the House of Commons and Lord President of the Council since September 2022.
However, like many public figures, there is often a curiosity about their private life.
ghlinks.com.gh will explore the topic on Penny Mordaunt private life.
Specifically, we'll take a closer look at her marriage to Paul Murray and her current status as a divorcee.
Additionally, we'll address the question on the minds of many: does Penny Mordaunt have any children?
Join us as we uncover the lesser-known details of Penny Mordaunt's personal life.
Is Penny Mordaunt married or dating
Penny was previously married to Paul Murray, but the marriage after a short period of time.
As for Mordaunt's current relationship status, no information is available as to whether she has remarried or is dating someone at the moment.
Who is Mordaunt's ex husband Paul Murray?
Paul Murray is the son of retired Lieut Col Leonard Murray & the ex-husband of Penny Mordaunt.
Mordaunt met Paul Murray while she was studying philosophy at the University of Reading.
The couple got married in 1999, when they were both aged 26.
The couple were divorced a year after their marriage in 2000.
According to a marriage certificate that was pictured in the Daily Mail in 2014, Paul Murray's occupation was listed as an assistant hall manager, while Penny's occupation was listed as a press officer.
It is unclear what Paul Murray has been doing since the couple's divorce, as he has not been in the public eye in recent years.
Penny Mordaunt dated Ian Lyon after her divorce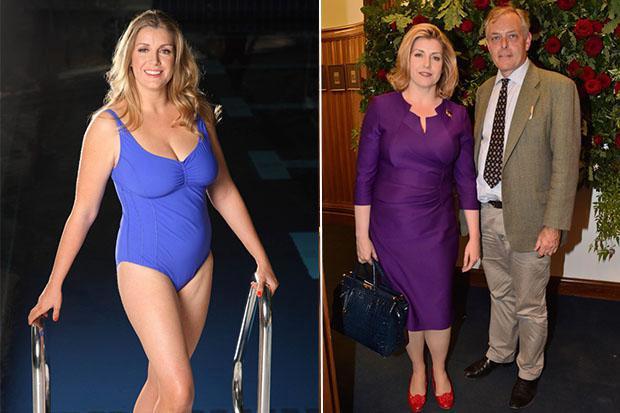 Penny later dated Ian Lyon, a classical singer, after meeting in 2009.
Lyon, who was also involved in politics, was elected as a member of Portsmouth City Council in 2015.
However the pair split the next year.
How many children does Penny Mordaunt have?
Penny does not have children but is a fan of cats and breeds Burmese kitties at her home.
Fact Check
We strive for accuracy and fairness.
If you see something that doesn't look right, email us at  [email protected]