American rapper and singer Lil Durk's lawyer, Nicole Moorman, is taking the internet by storm after she successfully managed to drop five felony charges against the rapper.
This week it became official that charges including attempted murder have been dropped against Lil Durk related to a 2019 shooting in Atlanta.
The rapper infamously got into trouble with the law in a 2019 shooting case in Georgia.
Along with attempted murder, Banks was facing counts of aggravated assault, participation in criminal street gang activity, possession of a firearm during the commission of a felony, and possession of a firearm by a convicted felon.
All of those charges were dismissed in an official filing from the Fulton County District Attorney's Office last week, citing "prosecutorial discretion."
The filing read in part: "The facts of this case have been reviewed, and although probable cause existed for the defendants arrest, the decision at this time is not to prosecute."
As many fans rejoice regarding the rapper's name being cleared, his attorney Nicole Moorman has gone viral on social media.
Many joked about how they would intentionally commit a felony just to have Nicole Moorman represent them.
Below, everything you need to know about Nicole Moorman
Who is Nicole Moorman?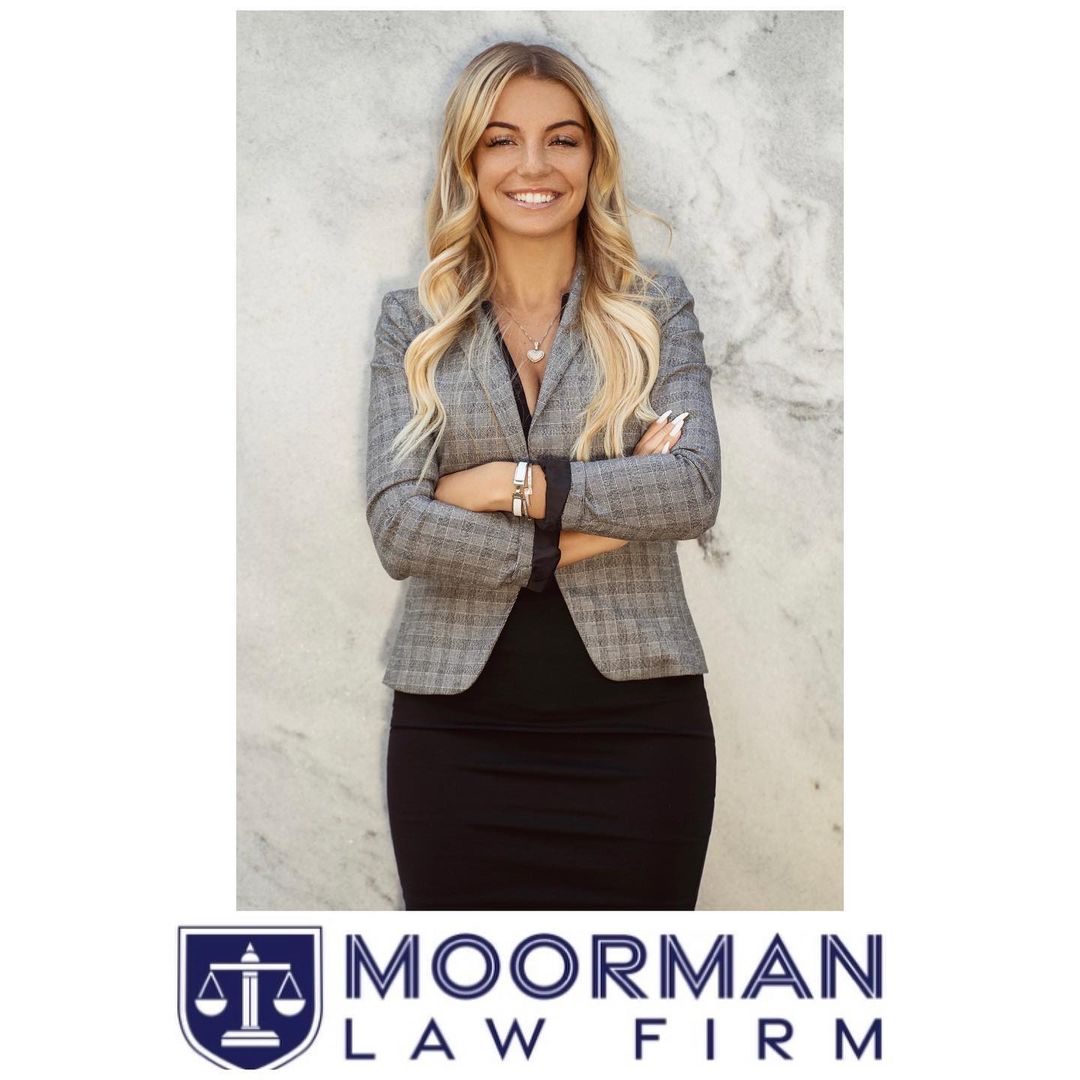 Nicole Moorman is an Atlanta-based criminal defense attorney with her own self-titled law firm, Moorman Law Firm.
According to the firm's website, the 34-year-old "specializes in criminal defense, with a focus on felony and federal cases."
Nicole Moorman was born and raised in Chicago, IL.
Education and Qualifications
Nicole accepted an academic scholarship to Southern Illinois University where she obtained her Bachelor's Degree in Criminal Justice with a minor in Pre-Law Studies in 2010.
While at SIU, Nicole became very active on campus where she was a member of the Student Body Government, Criminal Justice Association and Pre-Law Association.
​
Upon graduating, Nicole moved to Atlanta, Ga., where she obtained her Master's Degree in Criminal Justice at Troy University, graduating with honors.
Career
 

View this post on Instagram

 
After working with the state for nearly five years as a Felony Probation Officer and Specialized Task Force Agent, Nicole was offered admission to Emory University School of Law, where she obtained her Juris Doctor in 2018.
While at Emory, Nicole interned with the DeKalb County District Attorney's Office and was active in many organizations on campus to include: Criminal Law Society, Georgia Association of Women Lawyers, Alternative Dispute Resolution, to name a few. 
Facts about Nicole Moorman
BAR ADMISSIONS
• Georgia, 2018
• U.S. District Court, Northern District of Georgia, 2018
EDUCATION
• Emory University School of Law, Juris Doctor, 2018
• Troy University, Master of Science, 2012
• Southern Illinois University, Bachelor of Arts, 2010
PROFESSIONAL ASSOCIATIONS & MEMBERSHIPS
• American Bar Association, Member
• Georgia Association of Criminal Defense Lawyers, Member
• National Association of Criminal Defense Lawyers, Member
• Georgia Association of Women Lawyers
Fact Check
We strive for accuracy and fairness.
If you see something that doesn't look right, email us at  [email protected]