If you have decided that you want to pursue a career as a lawyer, you may also wonder how long the process takes. 
This information is surely important so that you can estimate when you will begin to reap the benefits of your education.
As long as you are passionate about practicing law and making a difference to the lives of people, you should take the time to learn the requirements for becoming a lawyer.
In the world we live in, law brings order to the world, which is why the burden of determining who should be prosecuted falls heavily on the shoulders of lawyers. 
 In the case of the wrongly prosecuted innocent, the scales of justice tilt towards injustice, and evil ravages the streets.
This is the reason that most countries, except for a few, require lawyers to attend courses lasting between 7 and 8 years before they can practice law.
Are these years the same in all countries and for all types of legal professions? Read on to find out.
On this page, you can see how many years it takes to become several kinds of lawyers. 
As well as learning about the educational requirements for becoming a lawyer in the United Kingdom, the United States, and Australia.
How Long Does it Take to Become a Lawyer in the USA?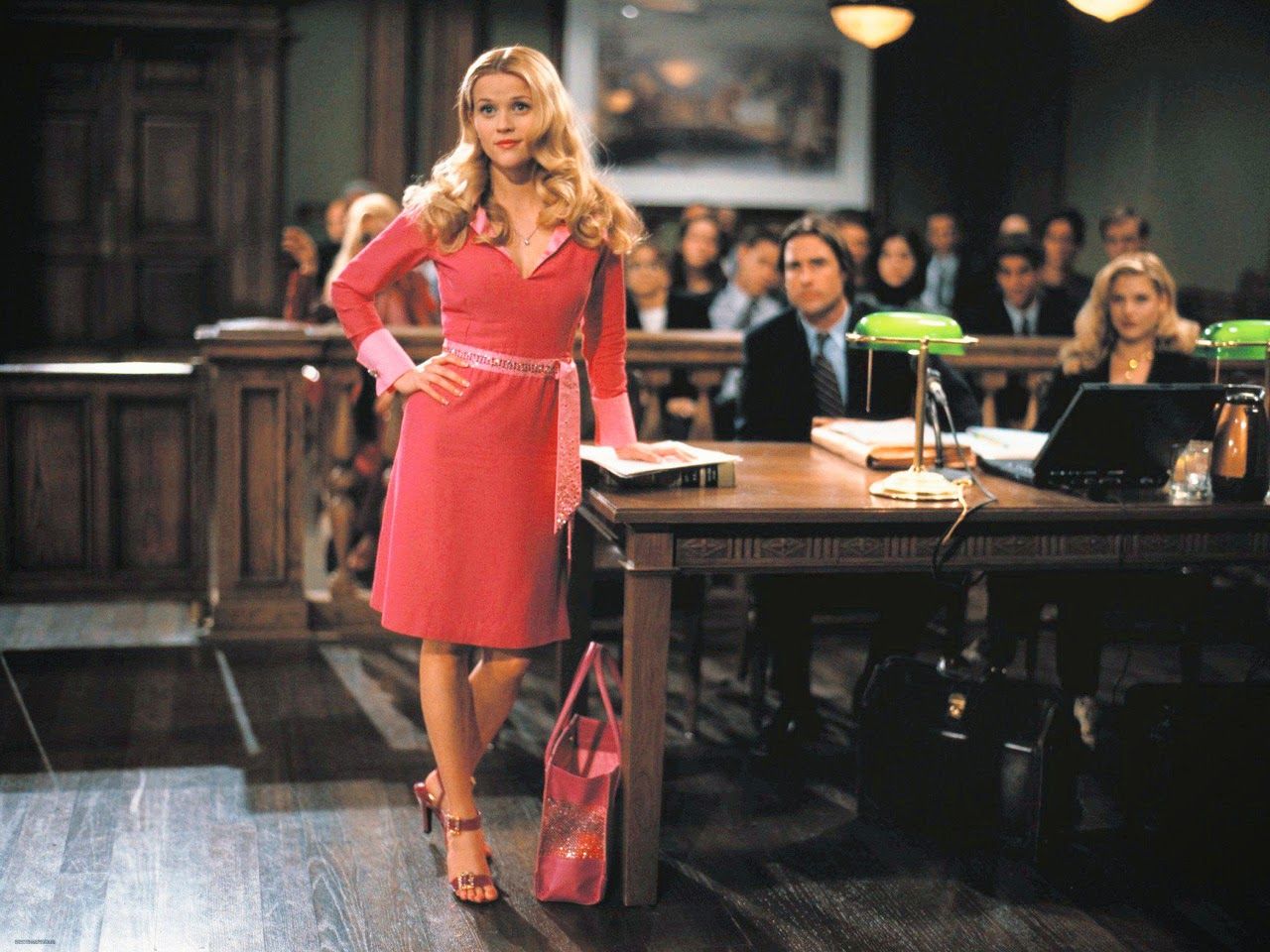 For a lawyer to become licensed in the United States, education requirements are seven years. 
It consists of four (4) years of undergraduate study, followed by three (3) years of law school study.
For a more holistic explanation of the path you must take to become a lawyer in the USA, you should follow this guide:
As a first step, you need to get a Bachelor's degree from a university or college that is accredited. 
Regardless of the area of study you got your bachelor's degree in, you should ensure that it covered a broad range of courses that included English, Public Speaking, Government, History, Economics, and Mathematics.
The second step is to enter law school. For this to happen, you must pass the Law School Admission Test (LSAT). 
A major portion of law school requires you to study constitutional law, contracts, property law, civil procedure, and legal writing. It usually takes three years to finish law school. 
Choosing a law school that is accredited by the American Bar Association is very important.
The final step to becoming an attorney is taking the Bar Exam in your state or the state in which you intend to practice. 
After you have practiced for the Bar Exam for two to three months, you will probably have to wait some extra months for the results, but in all, it usually takes less than a year to get the results. 
After you have passed the bar exam, you will need to be officially admitted to the Bar, which is an important requirement. 
The character and fitness review of the bar association in your state is required. 
The process will take a considerable amount of time, depending on how pristine your background is.
To become a lawyer in the USA, you'll need to devote seven to eight years.
 Adding the additional months for practicing for the bar exams and passing the character and fitness test administered by the state bar association will bring the total to 8 years.
How Long Does it Take to Become a Lawyer in the UK?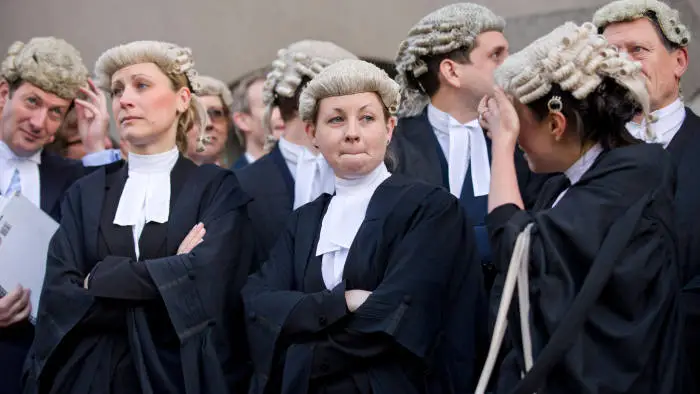 The UK has two main categories of lawyers: solicitors and barristers, and there are various paths one can take to become one. 
The most commonly used route is via direct entry and non-law study pathways are also available.
Direct Entry Path
The direct entry route to becoming a solicitor takes 6 to 7 years.
 As a prerequisite for applying for law school, you must take LLB (Hons). 
Unlike the United States, where a law degree is considered an advanced degree, a law degree in the United Kingdom is an undergraduate degree (LL.B.). 
The program typically lasts three (3) years.
As a second step, you will need to complete a course of study, which will normally take two years to complete, called a Legal Practice Course (LPC). 
In case you have a First Class and a Second Class degree, it is possible to complete it in one year through the fast-track course.
Last but not least, you will be required to work as a trainee at a law firm for two years. 
In the event that you complete this contract successfully, you will likely be offered membership to the Law Society of England, Wales, Scotland, or Northern Ireland.
For those who would like to become a Barrister through the direct entry route, you need to complete the LL.B. (Hons) programme which takes three years to complete. 
Afterwards, you will complete the Bar Course Aptitude Test (BCAT), and then you will be able to enroll in the Bar Professional Training Course (BPTC) – one year course. 
Upon completion of the BPTC, you will then be required to undertake a year of pupillage under a practicing barrister. 
The total time it takes to become a Barrister in the UK is therefore 5 years.
Non-Law Graduate Entry Path
If you opt to pursue a Non-law graduate degree, you will first need to complete an undergraduate degree of three years. 
You will then complete a Graduate Diploma in Law (CPE/GDL), which takes two (2) years to complete. 
The next step you will take after acquiring these credentials is to follow the same path you took to become a solicitor or a barrister, using the direct entry path. 
During that time, you will have to dedicate 10-12 years to becoming a solicitor and an additional 10-11 years to becoming a barrister.
How Long Does it Take to Become a Lawyer in Australia?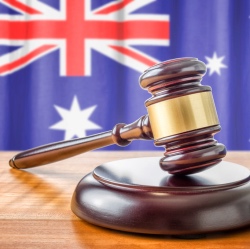 It is similar to the process of becoming a lawyer in the UK, but the process is much shorter in Australia. 
A Juris Doctor (JD) or a Bachelor of Laws (LLB) is the minimum requirement for becoming a law- practitioner in Australia. 
A Practical Legal Training Certificate (PLT), Admission to Legal Practice and a Practicing Certificate are also necessary.
Here's what you need to do;
LLB or JD
The first step in your legal career is to complete an undergraduate law program, which is the LLB degree. It will take you four years to complete this program. 
It will cover the "Priestley 11" which are the 11 basics of law required for a legal practitioner in Australia. 
Having already earned an undergraduate degree, the JD is the most appropriate course of study for you. 
Completing this course will take you about three years.
PLT
After you graduate from the law school, you will be required to go through a Practical Legal Training program. 
To find out what Practical Legal Training (PLT) you can take in your state, check with your state's Legal Admissions Board. 
This course is available online via recommended course providers at your convenience. It takes like 6 months to complete the course. 
When it is complete, you will be awarded the Graduate Diploma in Legal Practice.
Obtaining admission into the Legal Practice program is the next step. In order to be eligible to apply for admission, you need to apply to the relevant state or territory Office of Admissions within five years after your graduation. 
Currently, once you have obtained admission to Legal Practice, you will only be able to find a job, but not practice as a lawyer in Australia.
Practicing Certificate
Before you can apply to the local Law Society to become a practicing solicitor, you must have worked for 18 to 24 months under the supervision of an active solicitor. 
Once you receive this certificate, you can begin practicing law in that state as a solicitor.
In total, 6 years of education and practice would have been required to reach this point.
However, you should note that this path is only available to solicitors. 
You will have to successfully pass the bar exam in order to gain admission to the Bar Readers' Course if you wish to become a Barrister.
Fact Check
We strive for accuracy and fairness.
If you see something that doesn't look right, email us at  [email protected]