Johnny Depp is reportedly dating lawyer Joelle Rich, who represented him in his libel lawsuit against The Sun newspaper.
'Their chemistry is off the charts,' an insider told UsWeekly, who first broke the story. 'It's serious between them. They are the real deal.' 
Rich was not part of the legal team who represented him in his defamation trial against ex-wife Amber Heard earlier this year, and she had 'no professional obligation for being' in the courtroom with him, the site added, but she was present to show her 'support' for her boyfriend.
Here are 5 things you need to know about Joelle Rich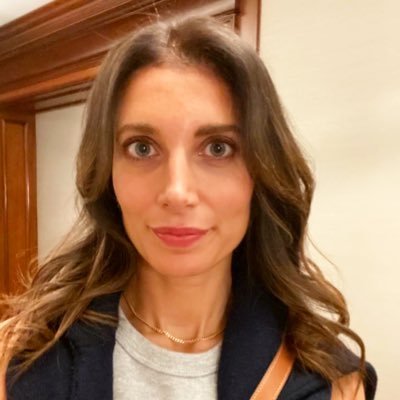 Who is Joelle Rich?
Rich is a partner at the law firm Schillings who, according to her company profile, helps individuals and families in the public eye protect their privacy and reputations, both in and outside of the courtroom.
She is a London-based lawyer known for representing actor Johnny Depp his UK libel trial against The Sun in 2018.
Career as a lawyer
Before taking up a job at Schillings – just one month after her wedding – Rich was a trainee solicitor at DLA Piper in London, where she focused on intellectual property, media, and sport litigation.
Joelle,37, helps individuals and families in the public eye protect their privacy and reputations, both in and outside of the court room.
She has particular expertise in protecting individuals' privacy from unwarranted intrusion and media attention. With over a decade of experience in media law, Joelle is able to astutely identify risks to clients' privacy and reputation, devising effective strategies to safeguard them.
She has a wealth of expertise in libel, privacy and copyright disputes, having recently been part of the team which won a major privacy and copyright case in the public eye, and having also led on a recent high-profile libel claim.
A highly experienced litigator, Joelle's objective is to use the law to ensure that her clients are protected from arbitrary interference into their personal or business lives.
Education
Joelle attended North London Collegiate School, a UK independent day school for girls aged 4 – 18.
From to 2003 – 2006, she obtained a degree in law from University of Birmingham.
Awards and accolades
Joelle received the Silver award for the 'Future Leader Initiative of the Year' at the Citywealth Future Leaders 2021 awards and was shortlisted as a finalist for the 'Future Leader in Private Client Services' by Spear's Wealth Management Awards 2021.
Joelle Rich married?
Rich is married but now in the process of getting divorced – she and her estranged husband share 2 kids.
She married her husband, Jonathan Rich, in July 2011, according to a local marriage announcement.
Fact Check
We strive for accuracy and fairness.
If you see something that doesn't look right, email us at  [email protected]