Officials with the Porterdale Police Department offered an update on a missing person case dating all the way back to 2016.
Police said new information – which they would not specify – led to a search warrant for a property on South Broad Street on Thursday.
Has Morgan Bauer been found?
No, Morgan Bauer has not been found yet, but the recently FBI raided a home on the outskirts of Atlanta linked to missing teen who vanished in 2016 and was last seen in Instagram video posted at park just a ten minute walk away.
Bauer, a native of South Dakota, moved to Georgia two weeks before she disappeared to start a new life and had been working as a stripper at a bar named Teasers.
During a press briefing on Thursday afternoon, police revealed that they have retrieved 'items of evidentiary interest' involving the search for the remains of Morgan Bauer.
Officials said the search was prompted by new information sent to them but they could not reveal any additional details.
'The search warrant was obtained based on credible information and evidence gathered during the course of this investigation,' said Porterdale Police Sgt. Michael Walden in a press briefing about the development.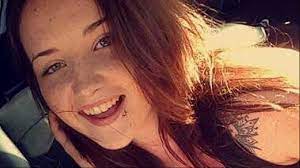 The raid included investigators from the Porterdale Police Department, Atlanta Police Department, Peoria, Illinois Police Department, Newton County Sheriff's Office and Newton County District Attorney's Office. Officials would not comment as to why members of an Illinois force were present.
In a 2017 interview, Bauer's mother, Sherri Sichmeller, said that her daughter had just $20 to her name when she made the move to Georgia and was expecting a tax refund that never materialized.
'She was planning on staying with somebody that she had talked to on Craigslist,' Sichmeller told WSB-TV.
That arrangement lasted one night with Bauer arguing with her new roommate and moving out.
'From what I understand she'd left her clothes there because she didn't know what to do. And then she went to go try to find a place to stay, a hotel, and that's what brought her to dancing,' Sichmeller said.
An employee at a Waffle House across the street from Teasers told the station that she spoke with Bauer on a few occasions when she would come in after work.
'You know, like I said, we don't (often) see Caucasian women over there at that club, and I asked her if she was dancing or bartending and she said that she was dancing over there,' the worker said.
On the day of the search, Sherri wrote in a Facebook group dedicated to raising awareness for the case that 'My family and I are doing our best to be grateful, graceful, peaceful and prayerful.'
A tip line was set up to help with information, 1-855-MORGANB. A $10,000 reward has been offered for information related to her disappearance.