Tennessee cops identified Larry Pickens as the man who allegedly staked out and shot physician Benjamin Mauck dead in an exam room this week—an "unthinkable tragedy" that's horrified his loved ones and colleagues.
Larry Pickens is 29 years old and a Memphis resident.
At the moment, he has been charged with first degree murder and aggravated assault for the shooting of Dr. Benjamin Mauck, with a bond set for $1.2 million.
Collierville police have found no prior reports involving Pickens at this time.
During a press briefing Tuesday, Collierville Police Chief Dale Lane said the shooting was a "one-on-one encounter" occurring in a exam room.
Pickens was taken into custody without further incident five minutes after shooting took place.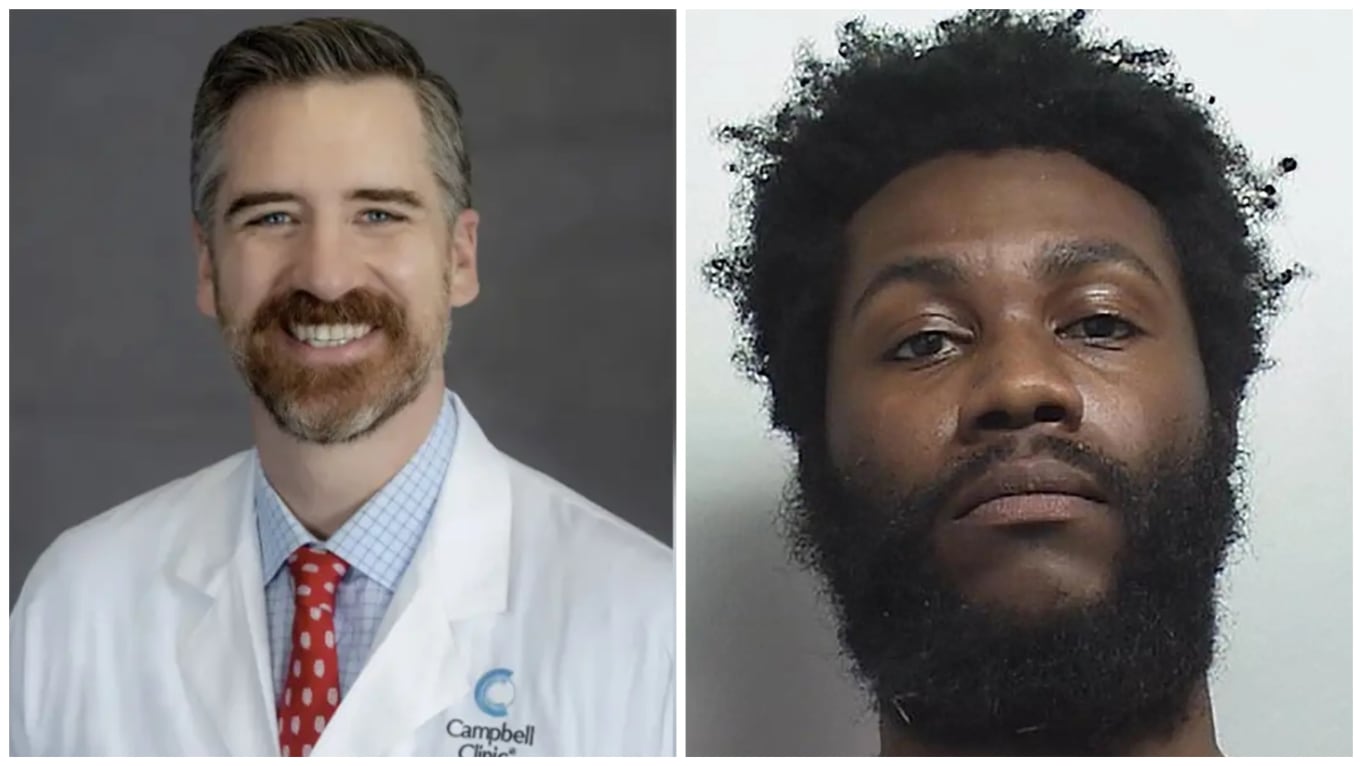 Statement from Campbell Clinic
In a statement released last night, Campbell Clinic said:
"Earlier today, we experienced a single shooter event inside our Collierville clinic.

"We are shocked and heartbroken to confirm the incident resulted in the tragic loss of one of our highly respected and beloved physicians, Dr. Ben Mauck. We ask that you please lift his family in prayer.

"During this difficult time, we will be working through many details and will keep you updated as we are able.

"We have decided to close all Campbell Clinic locations tomorrow, July 12 and will communicate the reopening of all facilities at a later time.

"We appreciate our local law enforcement officers who responded within minutes. We will continue to work closely with authorities as this remains an active investigation.

"Our priorities remain Faith, Family and Patient Care. At this time, we ask for your prayers for the entire Campbell Clinic family, as well as for the privacy of Dr. Mauck's family."

— Campbell Clinic