A top Memphis hand doctor named Benjamin Mauck has died after being fatally shot by a patient in his examination room in what police have described as a 'targeted attack.'
Dr. Benjamin Mauck was killed in an exam room by an unidentified gunman at the crowded Campbell Clinic Orthopedics in Collierville, a town roughly 30 miles west of Memphis.
"This appears to be a one-on-one interaction," Collierville Police Chief Dale Lane said at a press conference, adding that the gunman spared the "many" patients and employees that were in the clinic.
"It was in an exam room … It was a healthcare worker and he was a patient."
The shooter fired the handgun and ran outside the clinic, where he was apprehended by police without incident just five minutes after killing Mauck.
Who was Benjamin Mauck?
According to Mauck's bio on the Campbell Clinic website, he specialized in elbow surgery and hand and wrist surgery. He joined the Campbell Clinic staff in August 2012.
He was a graduate of Lambuth University and the University of Tennessee-Memphis and did his residency at UT-Campbell Clinic, according to his bio.
Dr Mauck leaves behind his wife, Rhiannon Mauck, and their two young children.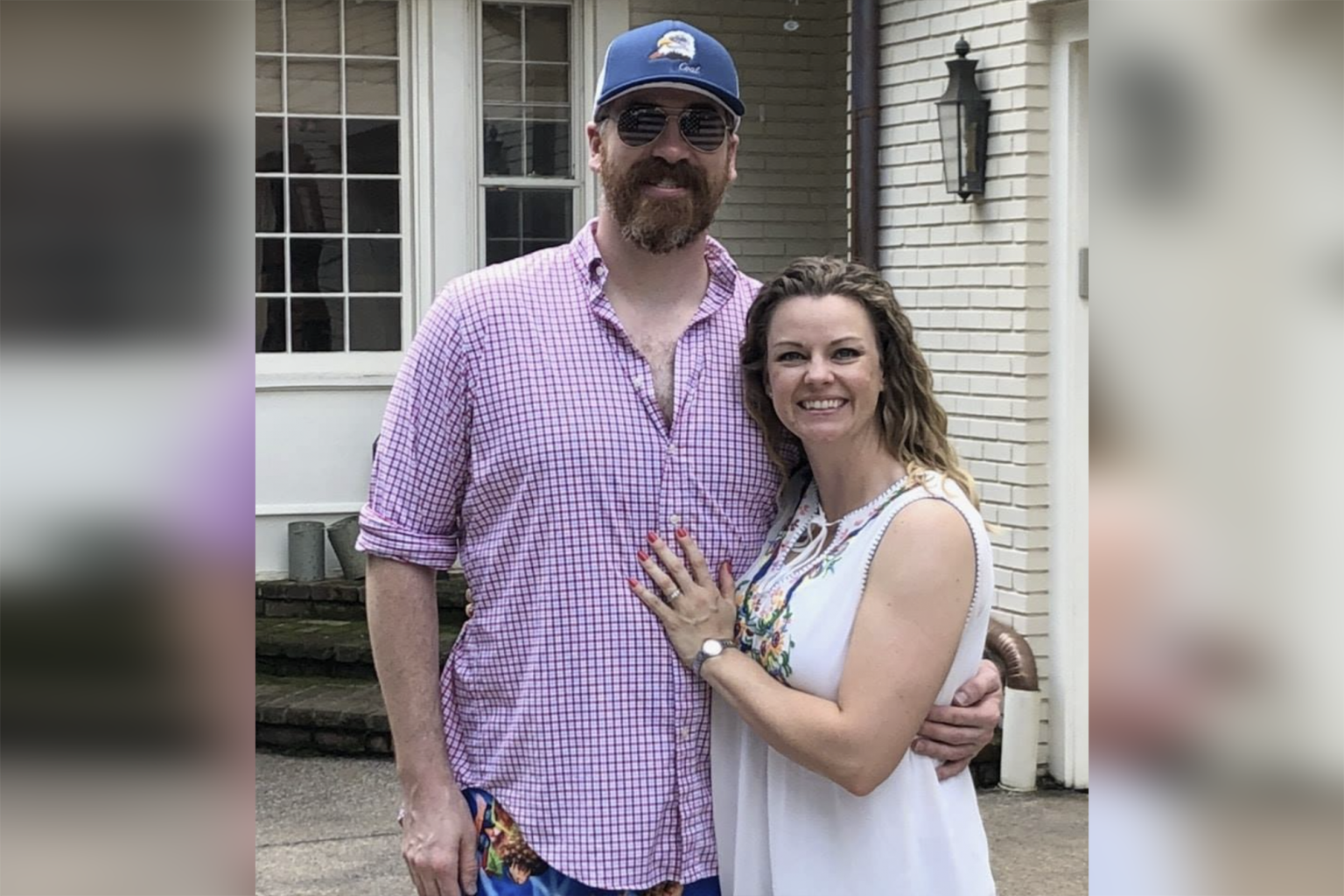 Just five days ago, Dr Mauck was heralded in the Memphis Magazine and by the national medical group Castle Connolly as one of the city's top doctors in a gushing feature.
Dr Mauck told the magazine just last month: 'It's never boring.
'This work involves treating sports injuries, trauma, cancer, and soft-tissue defects. It's a field of orthopedics that crosses over into other specialties like plastic surgery and neurology.' 
Who is the suspect?
Police have not yet released the name, age, or potential motive of the accused gunman, who is said to have been spotted pacing the facility before carrying out the killing.
Police are still working to uncover the gunman's motive, but Tennessee Senate minority leader Raumesh Akbari (D-Memphis) claimed a witness said the shooter had been threatening a staffer at the clinic for a week.