Officials say they have identified Kiber Calderon as the individual who was waving a gun at cars in North Bellmore and was struck by an officer's vehicle on Tuesday.
Police received numerous calls about someone pointing a gun into traffic.
Kiber Calderon, 31, of Brooklyn, who also goes by Hanna Carillo, 33, was seen pointing a black and silver handgun, police said.
Video showed Calderon standing in the roadway between Jerusalem Avenue and Bellmore Avenue. An officer struck Calderon with the squad car's front passenger side, causing the suspect to fall to the ground with the loaded weapon, police said.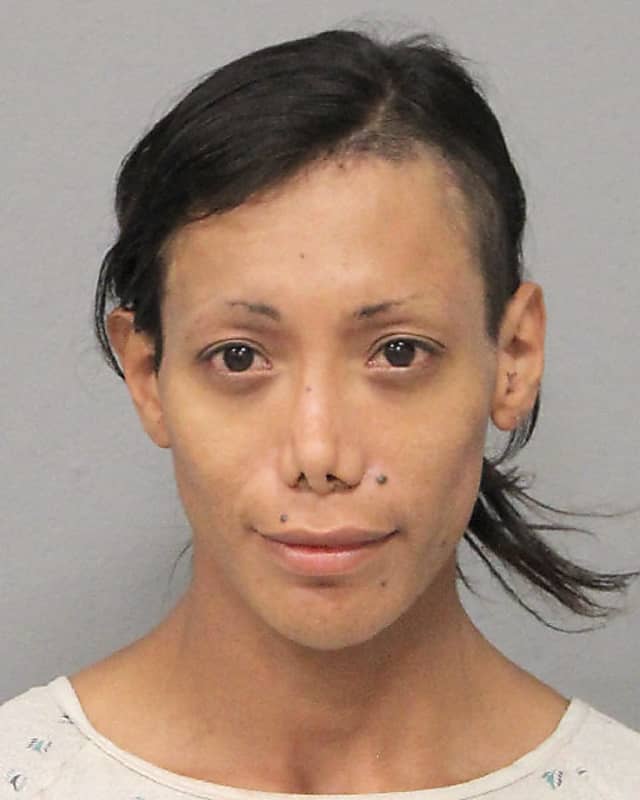 Calderon was taken to a local hospital with minor injuries. The officer was hospitalized with trauma.
Calderon was charged with menacing, reckless endangerment, menacing a police officer, criminal contempt of court, criminal possession of a controlled substance, criminal possession of a weapon, and criminal possession of a firearm, police said.
Authorities did not provide specifics on the drug charge. Calderon has not yet been arraigned.
The defendant was also arrested twice for burglary in New York City in June, police said.
According to the NYPD, Calderon allegedly stole a package from a Brooklyn home and tried to break into another home in the borough, according to the NYPD.
Calderon, a Brooklyn resident, was charged with burglary, attempted burglary, and criminal trespass, the NYPD said.
Calderon has pleaded not guilty in those cases, according to public court records.