Former militant with Shatta Wale, Joint 77 has quizzed his former boss on why he signed him and his other team members on his record label if he knew they were as bad as he says they are.
The former signee asked this bold questions in an interview with Accra based Kingdom Fm.
Shatta Wale parted ways with his militants some weeks ago after various allegations he leveled against them, including the fact that they were not good at what they do. His act like numerous other acts of his caused a lot of stir on social media with many questioning why there's always controversy surrounding the SM brand.
Joint 77 Replies Shatta Wale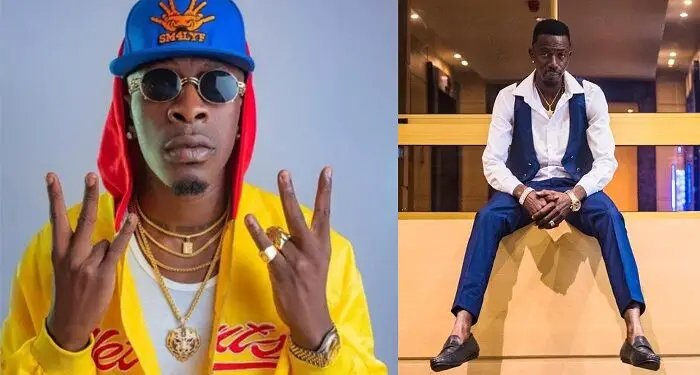 In the latest interview to address the allegations, Joint 77 who is out with a single said he wrote his own songs when he was at the SM camp and didn't know where the tag of not being good came from. He affirmed that there was a level to what everyone could tolerate over a given time and that when you work with people and you fail to appreciate their efforts, they leave. He added that he is now focused on pushing his brand as a solo artiste.
"You knew we were nothing, and yet you placed us on a record label?", he quizzed.