As the linebacker for the Los Angeles Chargers, Joseph Anthony Bosa is one of the biggest names in American Football.
Outside the field of play, Joey Bosa likes to keep a low profile about his private but as a celebrity, you can't hide every piece of information about yourself forever, can you?
One question people keep asking is, who is the girlfriend of Joey Bosa?
Yes, the American football linebacker has a girlfriend named Amanda Kassdikian.
Since the cat has been let out of the bag, let's see what we can find about Amanda Kassdikian, shall we?
Who is Amanda Kassdikian?
Amanda Kassdikian ( born 26th May 1996 ) is the girlfriend of NFL player, Joey Bosa.
Currently, Amanda is the Corporate Sales Manager at Last Crumb, an LA-based cookie company launched in August of 2020.
Previously, she served as the Senior Business Development Consultant at Intelletec Energy.
She also worked at Stott and May, and Gold Coast Executive Recruiting as a consultant.
Educational background
She pursued a Bachelor's degree in Political Science and Government at Florida State University from August 2014 to December 2017.
Later, Amanda pursued her Master's degree in Psychology at Purdue University from June 2021 to December 2022.
Amanda Kassdikian and Joey Bosa relationship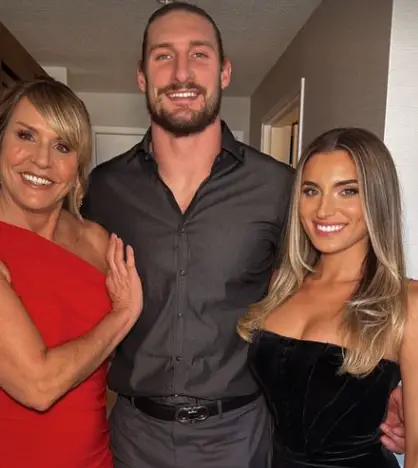 Regarding her relationship with Joey Bosa, investigations reveal Amanda went to high school with Joey Bosa and they've known each other for several years,
Currently, they live together and have a dog named Sasha Bosa.