Laura Rutledge's pregnancy has been a topic of great interest for her fans, colleagues, and the media alike.
Despite being heavily pregnant, the ESPN reporter has continued to work tirelessly, even taking on high-pressure assignments at the ongoing 2023 NFL Draft.
Rutledge, who is the host of the daily football show, "NFL Live," shared that tidbit in a TikTok video about what it's like to cover the NFL draft for ESPN.
She filmed herself traveling all over the draft grounds at Kansas City's iconic Union Station — where she rode a golf cart to the red carpet in order to get makeup touches on the way.
In addition to hosting ABC's on-site coverage with the "NFL Live" crew, Rutledge also switched locations two other times: To do red carpet interviews and then separate interviews with the draftees in the green room after their name was called.
As fans and colleagues alike marveled at her grace under pressure, many wondered about the details of her pregnancy.
ghlinks.com.gh will delve into Laura Rutledge's pregnancy journey, including her due date, baby's gender, and more.
Laura Rutledge pregnancy due date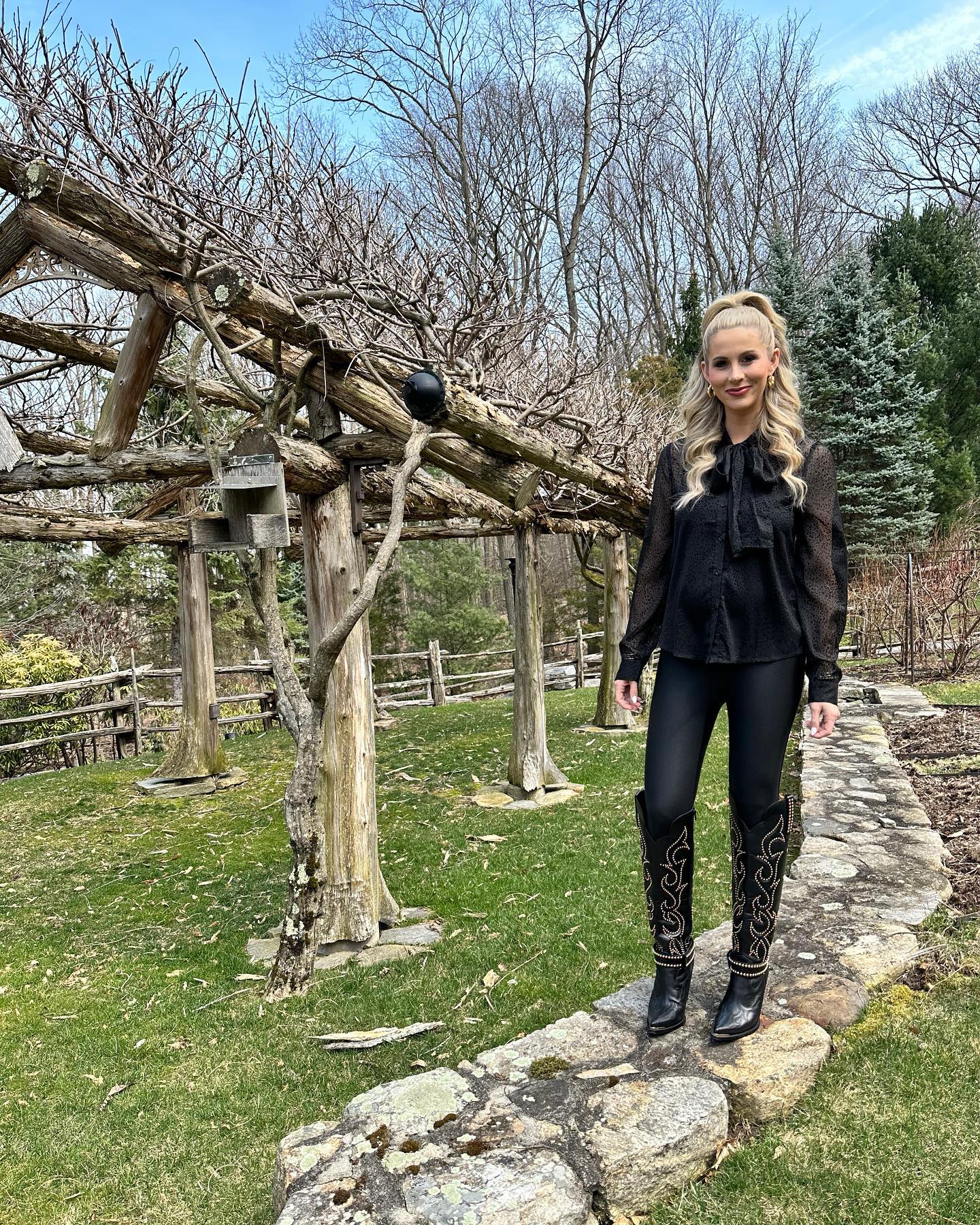 Rutledge is due to give birth May 24th 2023 however she got permission from her doctor to work the draft assignment.
To ensure her safety, Rutledge brought her husband, Josh Rutledge, along with her to the ongoing NFL draft in case she went into labor.
"Josh is with me incase I go into labor," she said while putting the camera on her husband — a former MLB player, who currently works as a realtor in West Hartford, Conn., where the couple lives in a log cabin-style home.
Is Laura Rutledge pregnant with a baby boy or baby girl?
Another detail that fans have been curious about is the gender of Rutledge's baby.
It has been revealed that she is expecting a baby boy.
This news has been met with great excitement and congratulations from her fans and colleagues, who are eagerly anticipating the arrival of the newest addition to the Rutledge family.
Laura Rutledge is already a mother
She and her husband Josh welcomed their daughter Reese on Oct. 2, 2019 — which is Rutledge's birthday.