Huw Edwards ( born 18 August 1961) is a Welsh journalist, presenter and newsreader.
Edwards presents BBC News at Ten, the flagship evening news programme of the BBC.
On 12 July 2023, he was identified by his wife as the BBC presenter being investigated for allegedly paying a 17 year old for sexually explicit photos.
Who is Huw Edwards wife, Vicky Flind?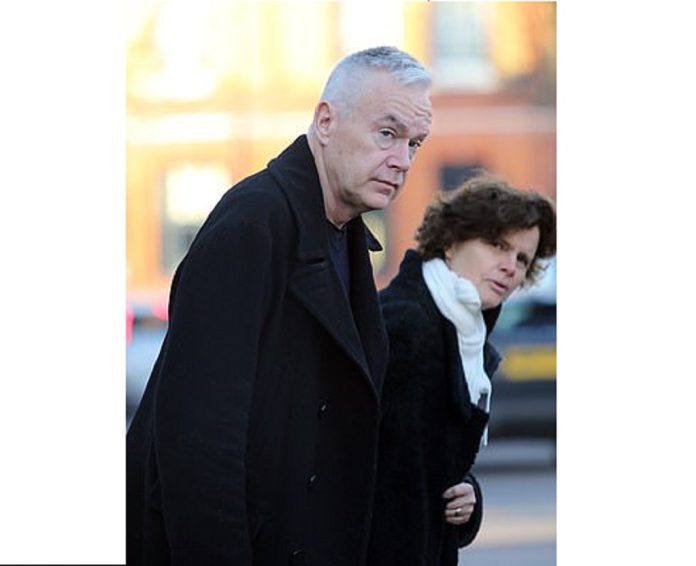 Vicky Flind is the wife of Huw Edwards, a well-known TV personality and journalist. She is a television producer who has worked on shows such as This Week, Peston, and Britain's Next Prime Minister.
According to The Daily Express, the couple resides in South London and has five children together, including two sons named Dan and Sammy, and two daughters named Hannah and Rebecca.
Family Life
Huw Edwards has discussed his family life, mentioning that their youngest child receives better treatment as parents gain experience.
According to Hello Magazine, Vicky Flind doesn't speak Welsh, so English is the primary language at home. While their eldest two children have a good understanding of Welsh, the others have less proficiency.
However, they maintain a connection to their Welsh heritage and frequently communicate with Huw Edwards' mother, who resides in Llanelli.
Huw Edwards children
Huw and Vicky have nurtured a loving family and have been blessed with five children.
One of Huw and Vicky's sons is Dan, the eldest among their children. Dan brings his unique personality and perspective to the Edwards household as part of their family.
The second son of Huw and Vicky Flind is Sammy.
With his own interests and talents, Sammy adds to the vibrant atmosphere within the family.
Amos, the youngest of Huw Edwards' boys, is completing the trio of sons. Amos brings his youthful energy and joy to the Edwards household.
Alongside their three sons, Huw Edwards and Vicky Flind are proud parents to two daughters, Hannah and Rebecca.
These lovely girls complete the Edwards family dynamic with their unique presence.