Gwen Casten, daughter of Illinois Congressman Sean Casten, died on June 13th, 2022 at the age of 17.
In a short statement shared on Twitter on Monday night, his office said the lawmaker's "beloved daughter, Gwen (17) passed away."
"The Casten family requests privacy, and we will be issuing no further comment during this heartbreaking time," it said.
Gwen Casten cause of death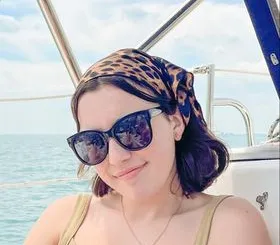 At the moment the politician's daughter's death remains a mystery, however, in due time when her autopsy report is revealed more light would be thrown on what exactly killed her.
From rumors, the Chicago Tribune reported that police were called to the residence of Casten shortly before 7 in the morning for an unconscious teenage girl.
How old was Gwen Casten when she died?
What was Gwen Casten's age at the time of death?
Gwen Casten was 17 years old at the time of death.
Tributes
Tributes and words of support poured in for Casten's family in response to his office's announcement.
"This is awful beyond words," Illinois state Rep. Bob Morgan wrote in a tweet. "You and your family are in my prayers, and I hope you find strength in the difficult days ahead. May Gwen's memory be a blessing upon us all."
"I am so very sorry. Sending you love and light," Illinois Lt. Gov. Juliana Stratton said.
Fact Check
We strive for accuracy and fairness.
If you see something that doesn't look right, email us at  [email protected]