As expected, Victor Wembanyama was selected first overall by the San Antonio Spurs in the 2023 NBA Draft.
What fans didn't expect was him bringing along his beautiful sister to the draft.
She stole the show at the draft, wearing a daring black suit in the NBA's showpiece event.
If you are curious about who Victor Wembanyama's sister is, take a read.
Who is Victor Wembanyama's sister?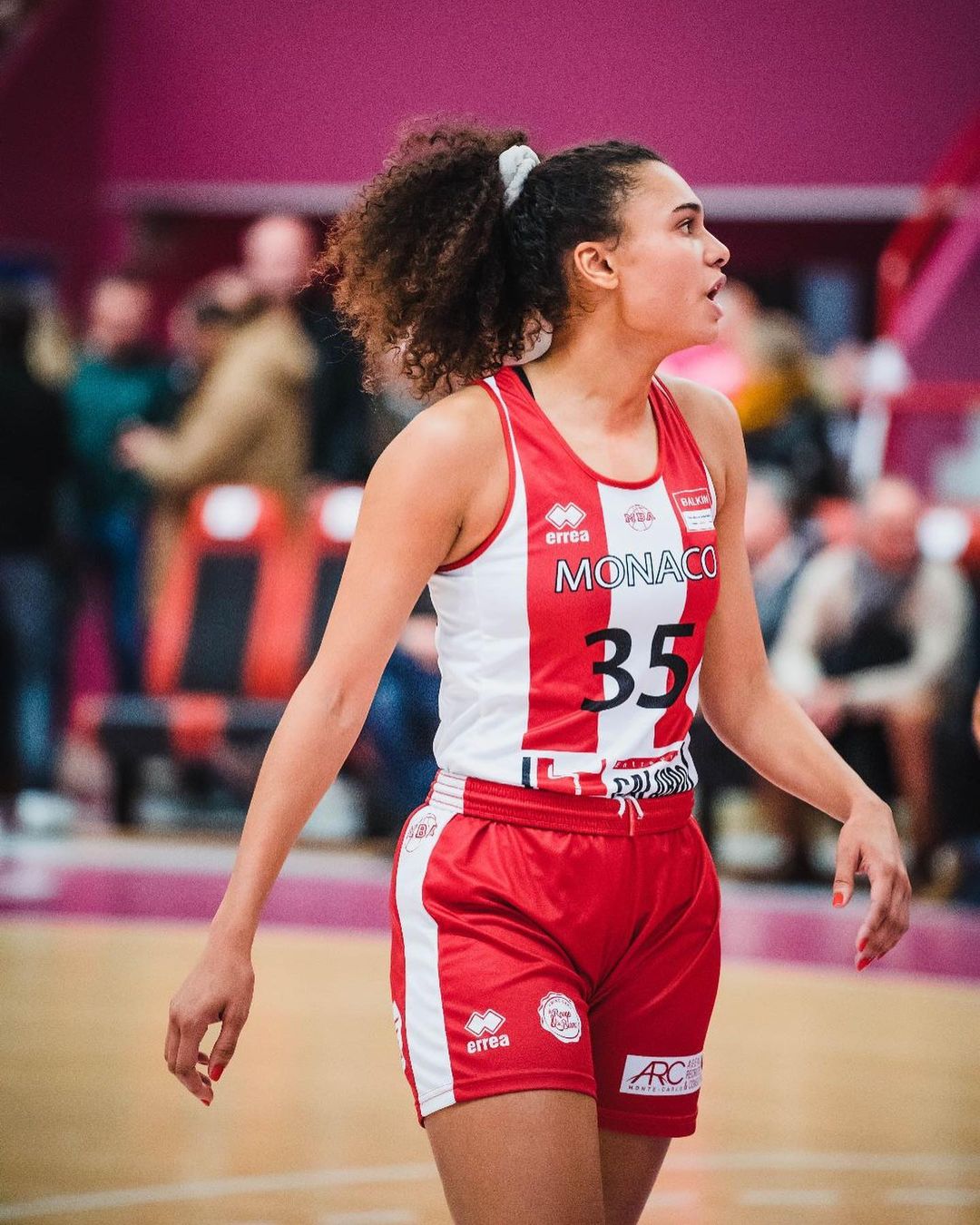 Eve Wembanyama ( born December 10, 2001 ) is the elder sister of San Antonio Spurs player Victor Wembanyama.
She is currently 22 years.
Like her brother, Eve has represented France in basketball events, playing various 3×3 tournaments for her country.
Eve Wembanyama was born in Le Chesnay, France.
In 2020, she also competed for the LDLC ASVEL Feminin club of the EuroLeague Women league.
Eve's FIBA biography lists her as 6'1″, which is over a foot shorter than her brother, who stands tall at 7'4″.
When she is not on the court, she can often be found posting about her life on Instagram to thousands of followers.
Eve Wembanyama parents
Her father, Félix, is Congolese and was a track and field athlete who competed in the high jump, long jump and triple jump.
Eve Wembanyama mother, Elodie de Fautereau, is a basketball coach and former player.
Does Victor Wembanyama have any other siblings?

As Eve and Victor continue to grow their basketball careers, they have to keep in mind that their baby brother, Oscar Wembanyama, is right behind them.
Oscar is also a popular basketball player who made his debut in 2020 for Nanterre's U-15 team, which is the same team Victor used to play for, according to HITC.
He later signed with ASVEL in 2022 after Victor left to play for Metropolitans 92.
Oscar is also tall, but not as tall as his older brother, measuring in at just 6'7″.