Taylor Hendricks have just launched his professional career in the NBA and now fans want to know more about his family, especially his parents and siblings.
Let's dig out what we can find about Taylor Hendricks parents but before that let's know more about Taylor Hendricks.
Who is Taylor Hendricks?
Taylor Hendricks is an American basketball player for the Utah Jazz of the National Basketball Association.
He played college basketball for the UCF Knights.
As a freshman, he was a Second-team All-AAC and AAC All-Freshman Team selection.
He was a three-time Florida High School Athletic Association champion.
He is a 6-foot-8, 214-pound forward who is a great multipositional defender, and who shot 39.4% from 3-point range on 4.6 attempts per game.
Taylor Hendricks parents: Mother and father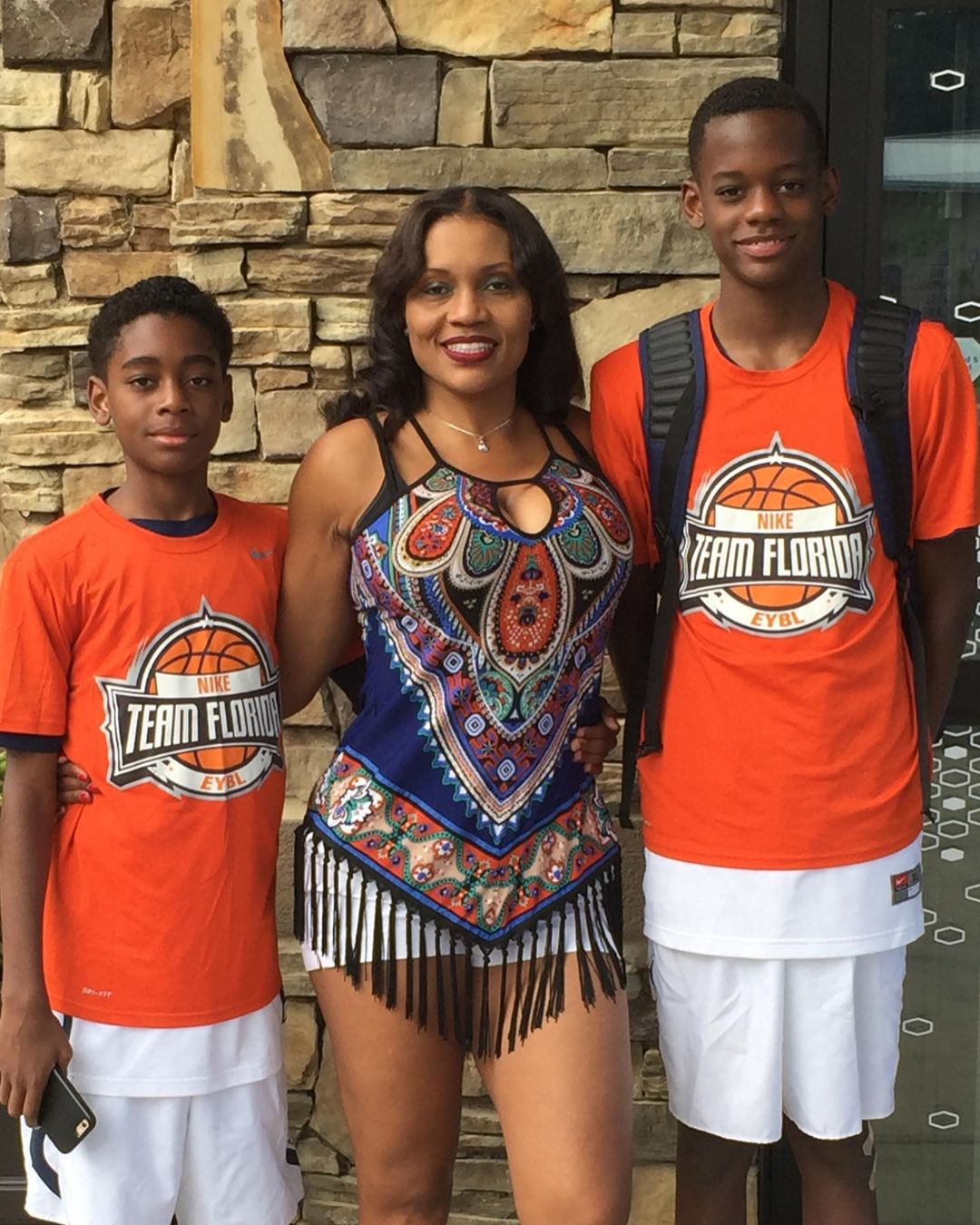 Danielle Hendricks is the mother of Utah Jazz NBA player, Taylor Hendricks.
Danielle Hendricks, who was born on 9th February, has been a  devoted mother and constant pillar of strength for both Taylor and Tyler ( his brother ).
Not much is known about Taylor's father and it still remains a mystery.
In an interview, Danielle revealed the immense joy and excitement her sons felt upon receiving UCF's offer.
Danielle said "The boys have always wanted to go to UCF; we racked on 13 offers before we got to UCF's offer, and when they got UCF's offer, if you could see my boys at home, you would think they were 5 years old; their hearts were intertwined, running up the stairs so excited." She also said "They love the Lord, they love basketball, they love people who actually support them, and they're just humble and they just love people."
While information about Taylor's father remains a mystery, the unwavering love and support from his mother and brother have been instrumental in his rise to prominence.