A man identified as Dmitri Humphrey is wanted in connection to the deadly shooting of a woman and her dog after she was found near an apartment complex in Spring.
According to Harris County Sheriff Ed Gonzalez, Dmitri Humphrey fled in a white Jeep Wrangler with the license plate TFN-4278.
Gonzalez said Humphrey is wanted on unrelated felony warrants and murder charges.
He said charges are in the process of being filed in this incident.
According to Dmitri Humphrey's LinkedIn profile, he holds the position of Claims Adjuster Trainee at Progressive Insurance.
Before he joined Progressive Insurance, Dmitri was Credit Specialist at Vroom, an online used car dealership that also helps buyers pre-qualify for loans on the vehicles it sells.
Again on his LinkedIn profile, he indicated that he pursued a Bachelor's degree in Mass Communication/Media Studies at Prairie View A&M University.
What we know the incident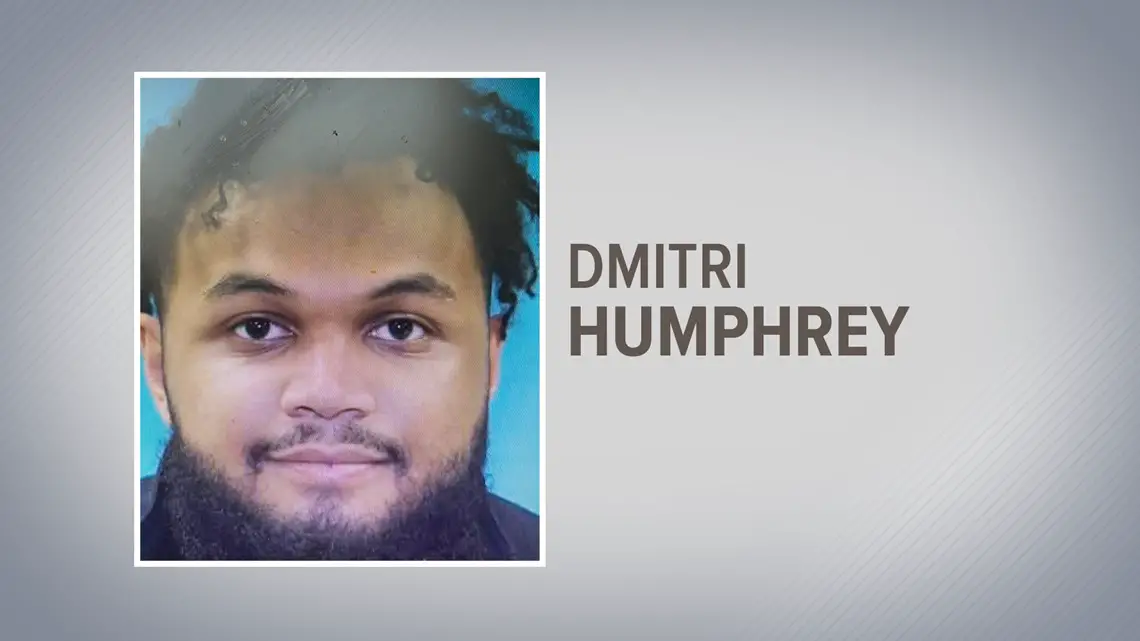 The woman, who was in her 20s, was fatally shot at an apartment complex in the 2300 block of East Mossy Oaks Road.
She was at the complex to help a friend leave "an alleged abusive relationship" when the suspect shot her and her dog, he said.
The woman was shot repeatedly.
The shooter left the scene, Gonzalez said.
This is a developing story, we'll update this post as we get more information.