Christine Chavez, a 27-year-old woman, tragically passed away in a California park after a worker allegedly ran over her with a lawn mower.
The incident occurred at Beard Brook Park in Modesto on July 8, around noon.
While Christine Chavez was peacefully lying in the tall grass, an employee operating a John Deere tractor with a pull-behind mower unknowingly drove over her.
The worker claimed that he only noticed her presence after he had already made a pass through the area.
Despite the employee's immediate call to emergency services, Christine was declared deceased at the scene.
Chavez was homeless at the time of her death, and leaves behind a nine year-old daughter who's being cared for by her family.
Chavez's father, Christopher, said he was able to pocket pieces of his daughter's bones, skull and teeth in the days after her death.
The woman's family believes the careless handling of her remains might be because she was one of the city's thousands of homeless residents.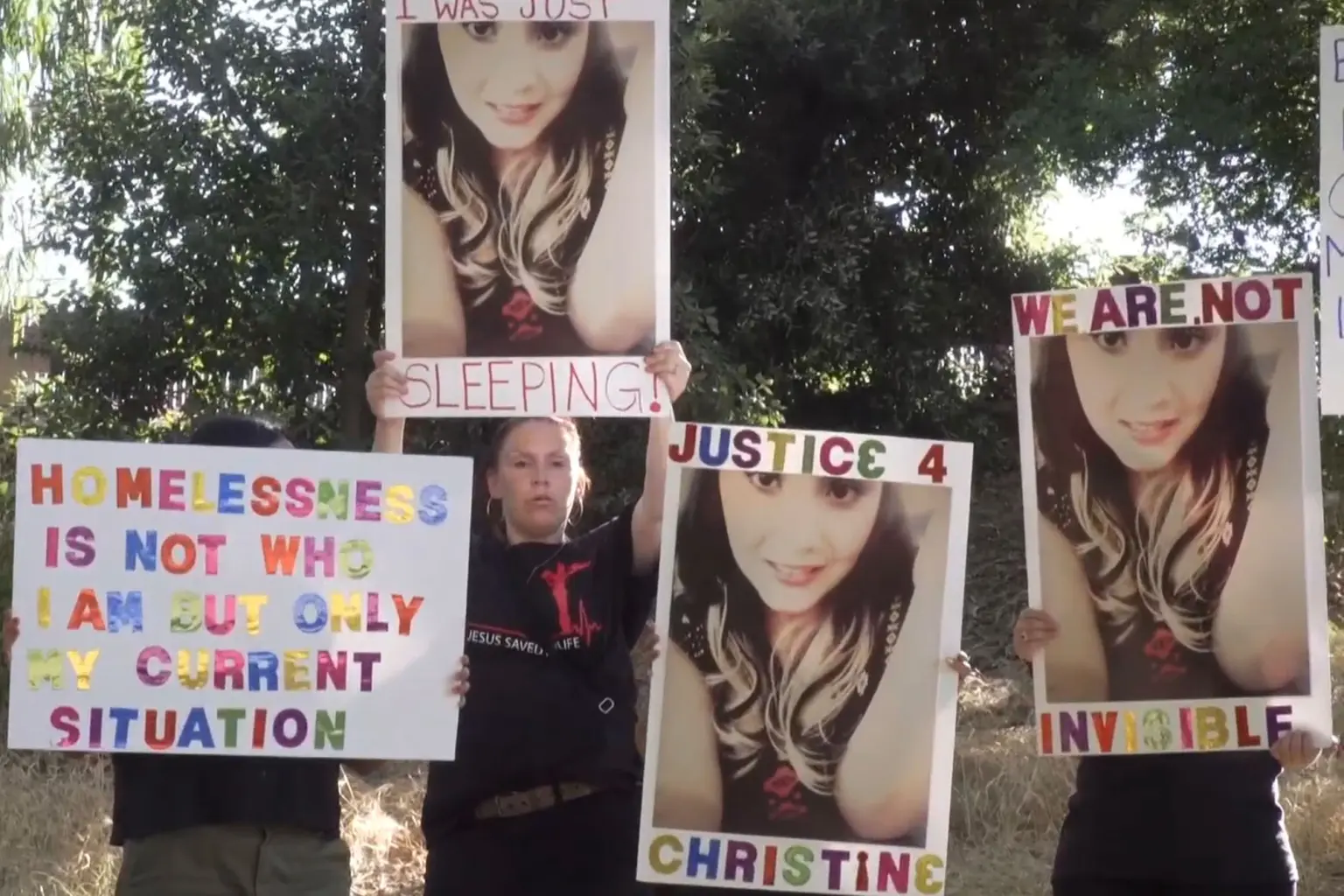 Chavez, who has a 9-year-old daughter, had been transient for the last three or four years and often slept at the park, which was officially acquired by nearby E&J Gallo Winery the day before the tragic death, according to the Modesto Bee.
The 12-acre park is frequented by unhoused people and was once an authorized camping site for the area's homeless before the ownership change.
Other homeless people said they saw Chavez wash her hair in the park's creek before going to sleep on a hill near the playground and baseball field.
Twenty minutes later, the mower came through.
Chavez's family is now calling for justice in their loved one's death and for stronger city ordinances that protect homeless people.
"She didn't deserve that for that reason, for being homeless," said her older brother Randy Chavez, 33, of Arizona. "My sister was loved. The only thing she wanted was to be free."
"We want ordinances to change so it doesn't happen again. Regardless if they are homeless they are still people and should be treated the same as any other people."