Alex Murdaugh only surviving son Buster took the stand for the defense in the double murder trial over his wife and son's deaths.
Buster Murdaugh, 26, stated his full name, Richard Alexander Murdaugh Jr., as father Alex, 54, looked on smiling.
He was accompanied to court by his girlfriend Brooklynn White.
When Buster Murdaugh took the stand to testify, attorneys raised questions about his girlfriend, Brooklynn White, which has piqued the interest of those who are closely following the case and are eager to learn more about her.
Buster was staying with his girlfriend near Charlotte the night that his father is accused of brutally gunning down Maggie, 52, and Paul, 22, at the family's hunting estate at Moselle on June 7, 2021.
Profile Summary of Brooklynn White
Name

Brooklynn White

Age
26
Boyfriend

Buster Murdaugh

Education
University of Alabama

South Carolina School of Law
Who is Brooklynn White, Buster Murdaugh girlfriend?
Buster Murdaugh's girlfriend is a 26-year-old American woman named Brooklynn White.
Brooklynn White, works at the Olivetti, McCray and Withrow law firm on Hilton Head Island in South Carolina.
She is currently a candidate for a Juris Doctor degree at the South Carolina School of Law, having previously obtained a Bachelor of Arts in political science from the University of Alabama in 2018.
According to distractify.com,  White became acquainted with the Buster Murdaugh while studying law and working at various law firms in the county.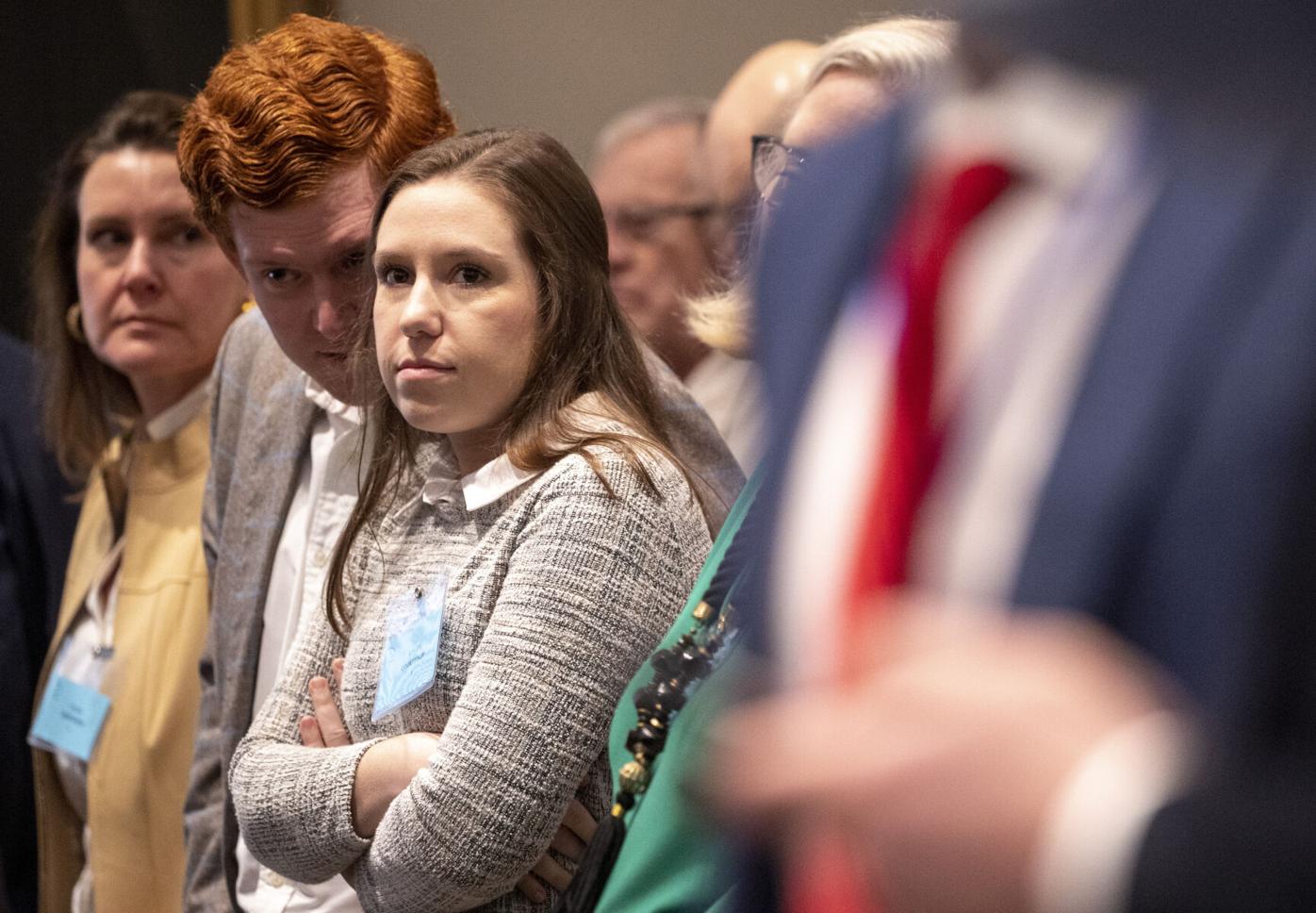 In her free time, White has volunteered with both the Special Olympics and the Miracle League of Tuscaloosa.
Buster, and Brooklynn White, live with their beloved golden retriever, Miller, in a modest one-bedroom Hilton Head Island condominium — a far cry from the sprawling 1,700-acre hunting farm, known as Moselle, where he grew up in Islandton, South Carolina.
Earlier in the trial on February 12, Buster was seen paying tribute at his mother and brother's graves in Hampton, South Carolina.
He was supported by Brooklynn, at the Hampton Cemetery where Buster took a moment to kneel down and plant a kiss on the their graves.