Emily Rudd is an actress from the United States of America.
She is widely recognized for her roles in various movies and shows, including The Romanoffs, Electric Dreams and the most recent series, One Piece.
As her prominence continues to grow, Emily's relationship history has become a widely discussed topic among her fans, with many wanting to know who the actress is dating now.
Who is Emily Rudd boyfriend?
The One Piece actress is seemingly single.
She has also not been seen with anyone in public recently.
Emily Rudd relationships
Although Emily Rudd likes to keep her love life private, she has been romantically linked with one person in the entertainment industry.
Here is a detailed look at her rumored relationships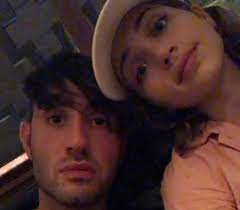 In June 2015, Emily was rumored to be dating Justin David Blau.
Justin, better known by his stage name 3LAU, is an American DJ and electronic dance music producer.
Justin David Blau enrolled at the Meadows School and proceeded to the Washington University in St. Louis.
He launched a non-profit dance music record label called Blume.
According to multiple online portals, Rudd and Blau dated for nearly 5 years before Emily stopped sharing about their relationship on her Instagram account.
Is Emily Rudd married?
Emily is not married now and has never tied the knot before.