Anya Chalotra has established herself as one of the most sought-after actresses in the entertainment industry.
She is famously known for her role as Yennefer of Vengerberg in the Netflix original series The Witcher.
She is also known for Jennifer Ashman in the British TV show Wanderlust (2018).
As she's grown up in the spotlight, Anya Chalotra has been lucky enough to have the support of both of her parents over the years.
Here's everything to know about the star's mom and dad.
Who are Anya Chalotra parents?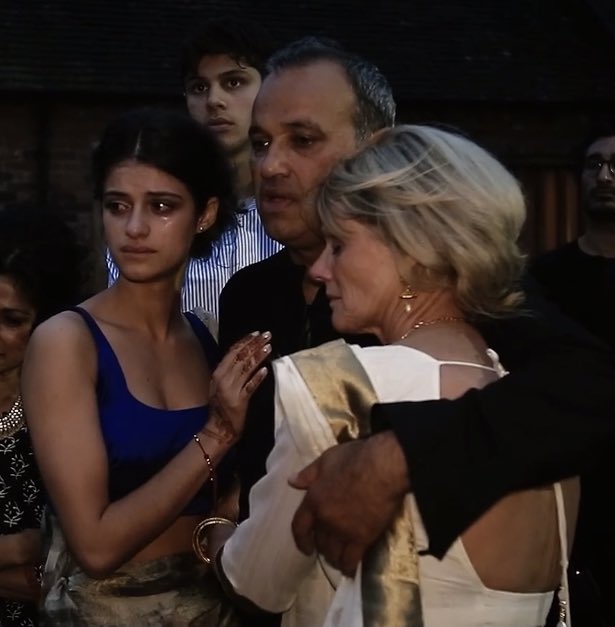 Anya Chalotra was born in a British-Indian family.
She was born on July 21st, 1996, to her parents, Madan Chalotra and April Chalotra.
Her father, Madan Chalotra is of Indian descent while her mother, April is English.
Anya's father, Madan, runs a flooring business in Wolverhampton, where the family resides.
Meanwhile, her mother, April, is an England National Health Service nurse.
Anya Chalotra siblings
She grew up in Lower Penn village in South Staffordshire, UK, where she lived with her parents, and two siblings.
She has an elder sister named Reeya Chalotra and a younger brother named Arun Chalotra.
While her brother, Arun, is a designer and photographer based in London, the professional career of her sister has not been disclosed publicly.
The actress shares a strong bond with her siblings.
Although none of them has active social media accounts, she has posted several pictures on her social platform, having a good time with her older siblings.
Who is Anya Chalotra?
After growing up watching Bollywood movies to learn more about her father's culture, Anya Chalotra developed a knack for acting and has since shared the screen with Hollywood A-listers like Henry Cavill.
 

View this post on Instagram

 

Her career got a jump start as she landed in the lead role of 'The Witcher' a Netflix original drama series, in which she played Yennefer of Vengerberg which came on air on 20 December 2019. Recently in 2020, she got listed as 'Stars of Tomorrow' by Screen Daily.
Meanwhile, she starred in a short film "No Masks" based on the ongoing event of Coronavirus Pandemic, it showcases the original testimonies of key frontline workers in the eastern region of London, it was featured on the television channel Sky Arts.
An announcement was made on the 15th of July that Anya will be headlining the cast for voice in the "NEW-GEN" a science-fiction animation series. Apart from this, she has also portrayed 3 more characters in shows namely 'Wanderlust', 'The ABC Murderers, and 'Sherwood'.