Janet Jackson has been in the news recently as a result of the new documentary about her son Eissa Al Mana, and her ex-husband Wissam Al Mana.
There had been a legal battle between Janet and Wissam Al Mana regarding custody of their son, and the outcome of the battle is still unclear so far.
Within three months of bringing their son Eissa into the world, Wissam Al Mana and his wife split, attributing cultural differences as a leading cause.
So what do we know about Wissam Al Mana?
Who is Wissam Al Mana?
The Al Mana Group executive director Wissam, commonly known as Sam, was born and raised in Qatar's capital Doha and is worth an estimated £820 million.
The Al Mana Group, founded by his late father, merchant Saleh Al Hamad al Mana, the conglomerate comprises 55 companies, including McDonald's outlets in Qatar.
Wissam manages retail operations for luxury brands including Harvey Nichols, Hermes, Stella McCartney, Armani, and Hermes in the Middle East.
He runs the company together with his two brothers.
Two years after he was born, his family moved to West London.
At first he attended a university in Washington, then he returned back to the UK, where he attended the London School of Economics.
Even though he is known for being a private person who rarely speaks to the media, he has said he felt compelled to continue the legacy of his family by taking over the Al Mana Group.
He said: "My father passed away when I was quite young, and I felt that it was my duty to pick up the flag and to continue the ­business — and try to continue the legacy and the family name.
"It's in our blood, we're merchants. When I was a child, I looked at my father's passport and his occupation said 'Merchant'.
When did Wissam Al Mana marry Janet Jackson?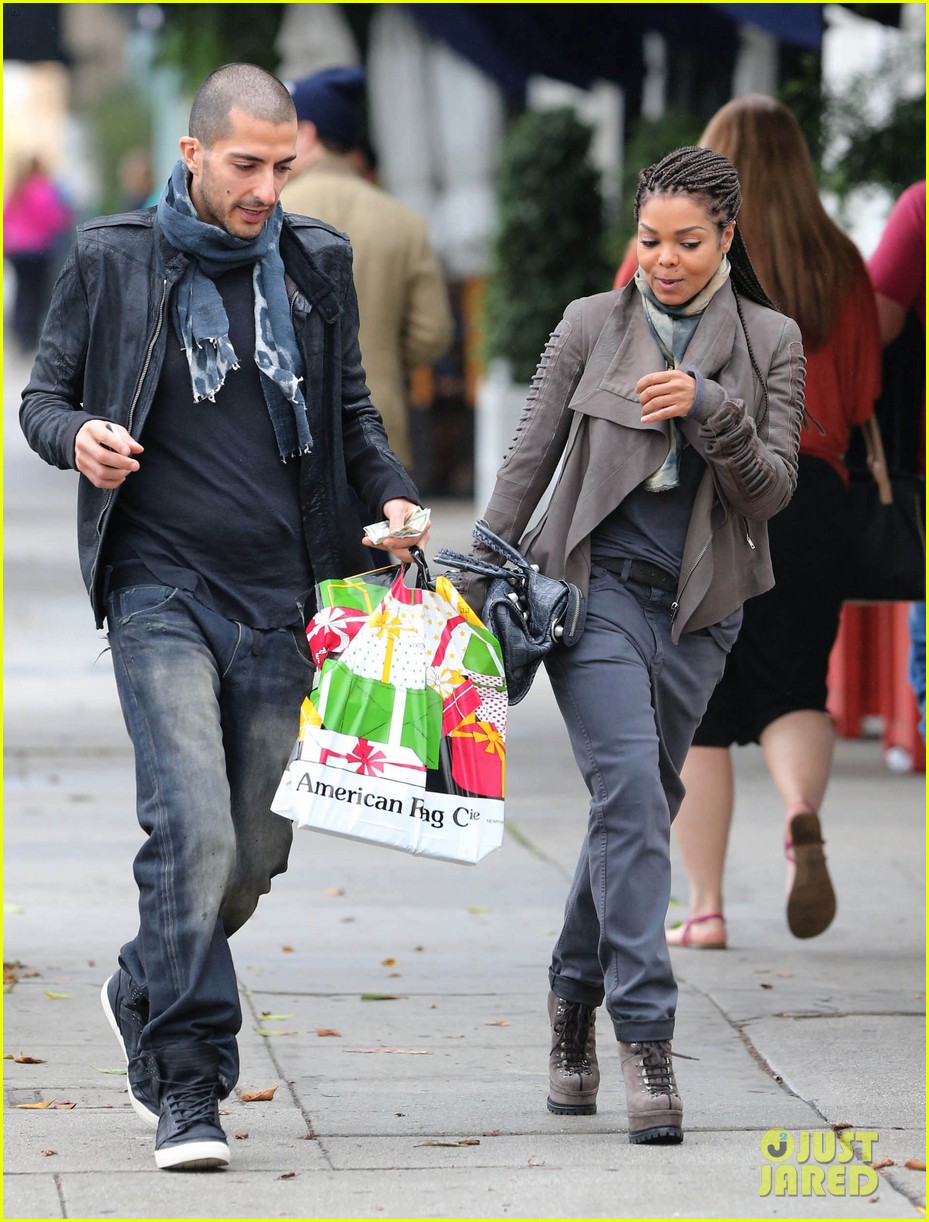 A secret wedding took place between Wissam Al Mana and Janet Jackson in 2013 following the announcement that they were engaged in 2012.
It is certain that Al Mana's desire for privacy might have contributed to their secret marriage in some way.
When was Wissam Al Mana and Janet Jackson's son born and what is his name?
Al Mana and Jackson welcomed the birth of their first child, on January 3, 2017.
They named the baby Eissa, pronounced eye e-sa, which is the Arabic name for Jesus.
Eissa is Janet's first child. 
When did Janet Jackson and Wissam Al Mana split up?
In April 2017, the couple announced their separation three months after Eissa was born.
How much money will Janet Jackson make in a divorce settlement?
It has been allegedly reported that Jackson and Al Mana reportedly signed a prenuptial agreement before getting married.
The purpose of this would be to set out the allocation of assets in case of a divorce.
Most deals give bigger pay-outs to divorced spouses who had been married for five to ten years.
Since the couple married in 2012, their marriage could align with the crucial five-year period that would give Jackson more after the divorce.
Fact Check
We strive for accuracy and fairness.
If you see something that doesn't look right, email us at  [email protected]