One of the most controversial prime ministers in Australia's history, Scott Morrison, is set to seek a second term of office in an election that will be held on May 21.
Currently serving as Australia's 30th Prime Minister, Scott John Morrison is an Australian politician.
He assumed the position of Prime Minister on 1 August 2018 after being elected as leader of the Liberal Party of Australia.
Morrison was born in Sydney on May 13, 1968.
He studied economic geography at the University of New South Wales.
In recent years the life and career of the leader of the Liberal Party has been a major topic of conversation, however his wife , Jenny Morrison has remained staunchly behind him.
Who is Scott Morrison Wife, Jenny Morrison?
Jenny Morrison is the wife of Australia's current prime minister, Scott Morrison.
As the wife of Scott Morrison, she is Australia's current first lady.
Jenny Morrison was born on 8 January 1968 in Sydney and  previously worked as a registered nurse.
Education
She was accepted into a university course in costume and theatre design, but deferred and chose to pursue a career in nursing instead.
Scott Morrison and  Jenny Morrison Relationship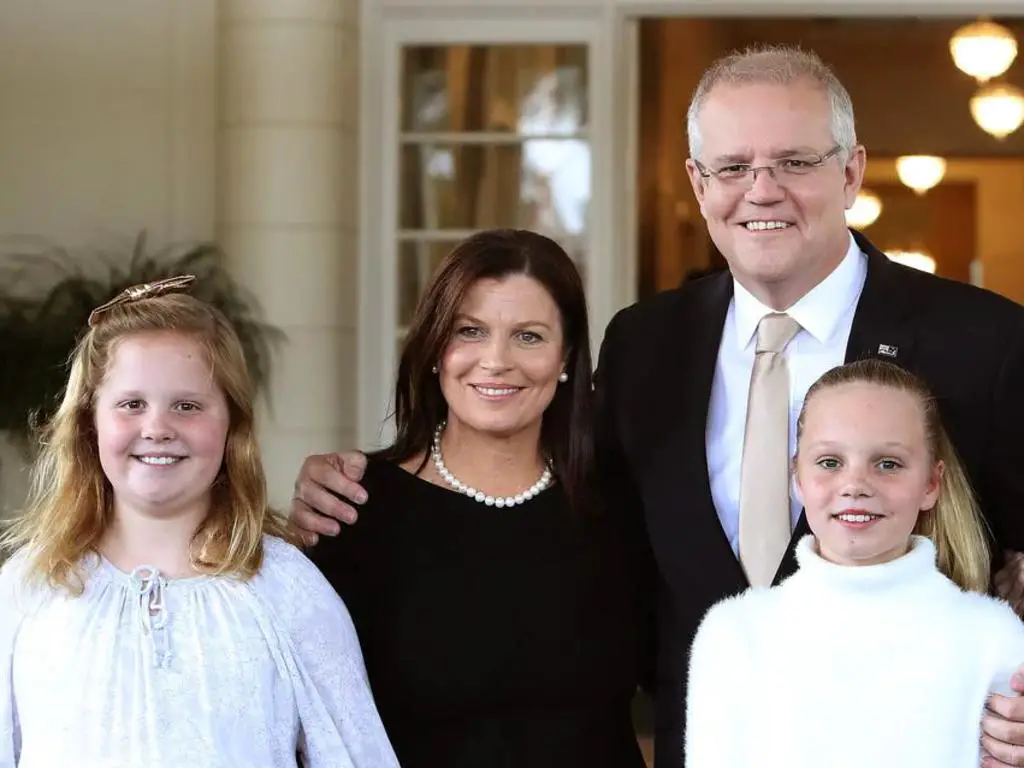 Jennifer Morrison first met her husband at age 12 when they were both members of a church youth group.
They started dating in senior high school, even though they attended different schools.
In 1990, Scott Morrison married Jenny Morrison, and they had two daughters, Abbey and Lily.
They previously lived in the suburban Sydney suburb of Sutherland Shire, but in 2018, their lives were turned upside down.
The moment Scott Morrison became Australia's 30th prime minister, Jenny said she was in a state of shock.
"I did not see it coming," she told Nine Honey. 
Next thing, the family had packed up their bags and were on their way to Kirribilli House in Sydney's lower North Shore.
But despite the drastic change to her husband's life, Jenny tried to keep things as simple as possible, choosing not to travel with an entourage and frequenting her favourite cafes in the area alone.
Fact Check
We strive for accuracy and fairness.
If you see something that doesn't look right, email us at  [email protected]