Threads, Instagram's attempt to take over from Twitter, has finally arrived.
The app launched at midnight on Thursday and Mark Zuckerberg is now available in more than 100 countries – though there are some notable exceptions – and can be downloaded and started up relatively easily.
Here's how to get started with the app, from downloading it to how you can monetize it.
How to get started with the app
To join Threads, you first need to have an Instagram account., You then need to use your phone or tablet to download the Threads Your Threads account will then ask if you want to import your bio from Instagram, will ask if you want a public or private account and will ask who you want to follow.
Choose whether to allow notifications or not – and your account is active.
Like on Instagram can follow and connect with friends and influencers with similar interests. In the UK, all under 18s will be defaulted onto a private profile when they join. Someone's feed on the app includes threads from people they follow as well as recommended content from creators they have not yet heard of.
Threads posts can be shared on a user's Instagram story and as a link on other platforms.
People can control who mentions them and who can reply to them on the new app, replies to threads containing specific words can be filtered out and other users can be unfollowed, blocked, restricted and reported.
Any accounts a user has blocked on Instagram will automatically be blocked on the new app.
How to monetize on Threads
Currently at the moment, monetization is not available on the Thread app, Meta has indicated it will not monetize Threads this year.
There are no ads on the Threads app and Zuckerberg said the company would only think about monetization once there was a clear path to 1 billion users.
 

Post by @zuck

View on Threads

 
We will update you on how to monetize when the feature is available.
Meta's Monetization Advantage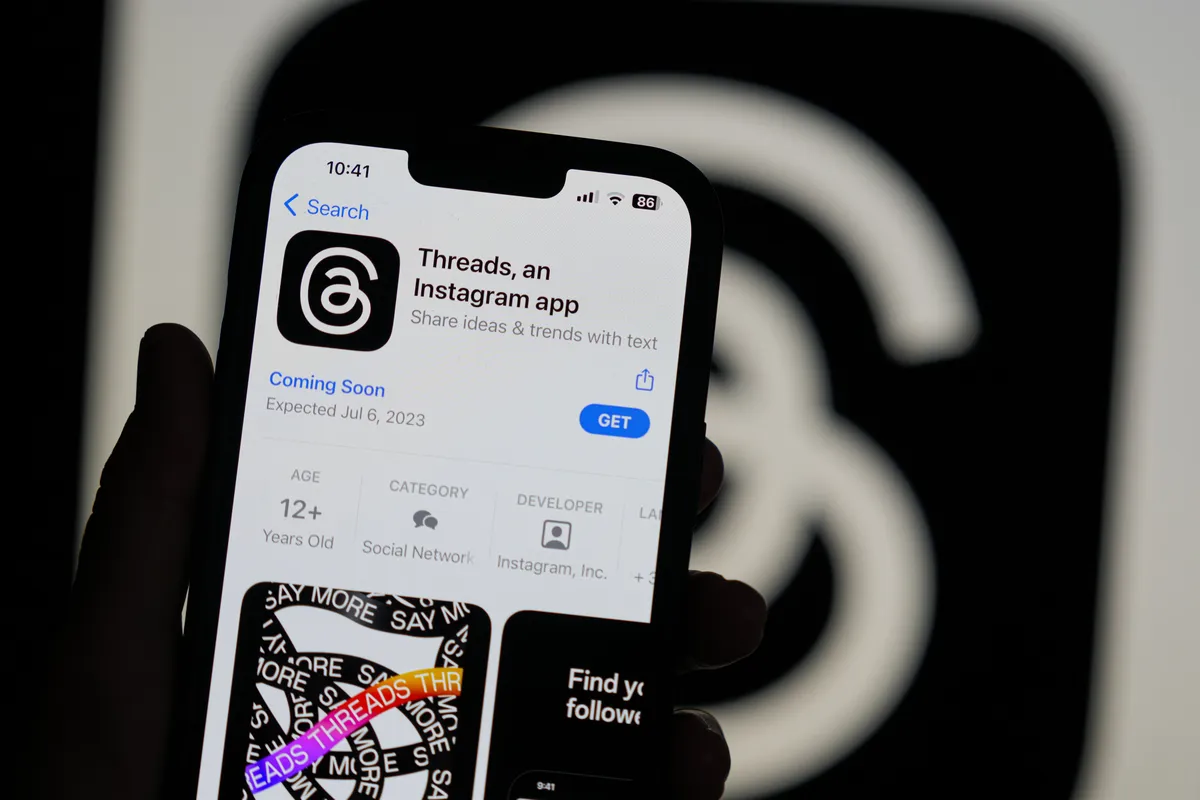 Meta executives, including CEO Mark Zuckerberg, are seeking to capitalize on what they see as rising turmoil at Twitter.
Elon Musk has made sweeping and often erratic changes since he bought Twitter last year, dissuading some advertisers on the platform.
The flight of advertisers was reflected in the company's recent financial results.
Twitter's domestic advertising revenue in the five-week period from April 1 through early May was down 59% from a year ago, an internal document obtained by the New York Times showed.
The company has also regularly missed its sales projections, sometimes by as much as 30%, the report showed.
Meta has been more successful in pulling in advertisers. According to a report from Insider Intelligence, 84% of all content creators worldwide have posted on Instagram, while just 8.3% have engaged on Twitter.
Meta's Instagram remains by far the most popular platform for creators to showcase their content and be paid for it.
It's a challenge that Twitter executives, including newly-appointed CEO Linda Yaccarino, would need to overcome.
Musk announced he would step down from his position as Twitter CEO in May, and credited Yaccarino for her success in spurring advertising and monetization at her former company, NBCUniversal, and said her experience could help Twitter in an area it's historically struggled with.
Will Threads have ads?
Meta has indicated it will not monetise Threads this year, but left open the door for ads in the future.
Subscriptions and paywalled content could be another revenue stream fit for the creator-focused app.
Allowing Instagram users to port their profile to Threads makes it easy for the new app to gain more traction, according to Matt Navarra, a social media consultant.
This could be a selling point for advertisers and people who have fled Twitter.