Threads is an online social media and social networking service owned by American company Meta Platforms.
The app is intended to work adjacent to Instagram, a Meta Platforms product; users on Threads need to have an Instagram account to use the app.
On Threads, users are able to post text and images.
Following the acquisition of Twitter by Elon Musk, Meta Platforms employees discussed extending the rollout of Instagram Notes, a forthcoming text-based feature to Instagram.
Employees also discussed a separate text-focused app.
Development on Threads began in January 2023, then internally known as "Project 92". Information on Threads was released in March, and The Verge published details of an internal company-wide meeting in June.
Threads release date
Details emerged about Threads in July, and Meta Platforms published the app to the Apple App Store on July 3 with a release date of July 6.
Countries available
Threads officially launched on July 5 in 100 countries.
How to sign up on Threads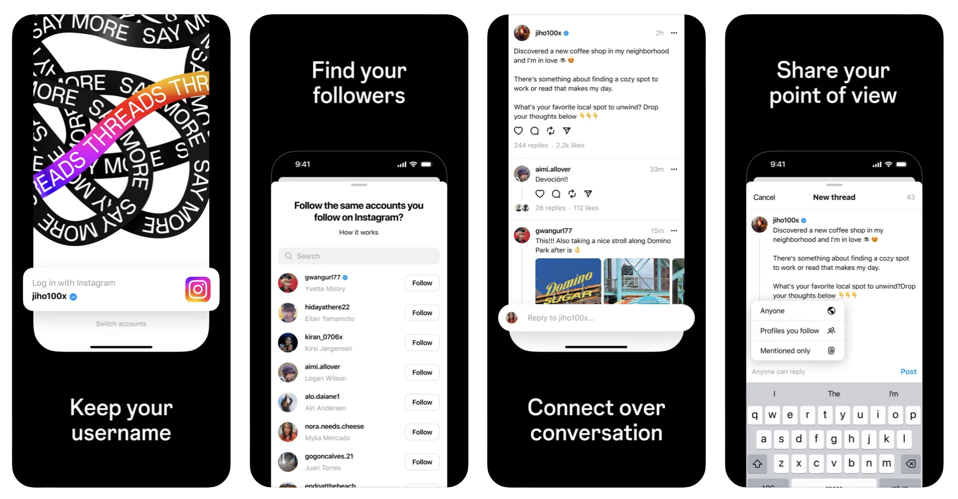 Threads allows you to sign up using your Instagram login, and you'll be able to follow all the accounts you already follow on Instagram on Threads automatically as they join.
You can send posts of up to 500 characters, include images, gifs, and videos of up to five minutes in length.
It looks a lot like Twitter – short text-based pieces of content, likes and reposts. You can quote a thread similar to quote tweeting.
Can I keep my Instagram account private and my Threads account public?
Yes, if you want to keep your Instagram more personal you can keep it locked down and have Threads public. Though if you're under 16, the Threads account, like Instagram, is private by default.
You can make Threads private at any time, and also choose who can reply to your posts on Threads.