Thomas Abreu has been identified as as the scooter-riding gunman killed an 87-year-old man and wounded three others in a string of random shootings across Queens and Brooklyn in New York City Saturday.
Thomas Abreu, who is 25-year-old, was on an illegal scooter at Ashford Avenue and Arlington Avenue in East New York when he drove up behind a 21-year-old man and shot him in the shoulder, Assistant Chief of Detectives Joe Kenny said.
Then, 17 minutes later at 11:27 a.m., the shooter fired one bullet into the back of an Asian man, 87, at 108th Street and Jamaica Avenue in Queens, Kenny said. He was rushed to nearby Jamaica Hospital but couldn't be saved.
Roughly eight minutes later, another man, 44, was shot in the face at 11:35 a.m. at Hillside Avenue and 126th Street.
The bullet lodged in his cheek and he was taken to Jamaica Hospital in critical condition, police said.
A couple minutes later, at 11:37 a.m. a 63-year-old Hispanic man was shot in the shoulder at 134th Street and Jamaica Avenue.
He was in stable condition.
Police later discovered there was a sixth shooting incident.
At 11:36 p.m. a 40-year-old man was standing at the intersection of Jamaica Avenue and 131 Street when gunfire was discharged in his direction.
Thomas Abreu arrest and charges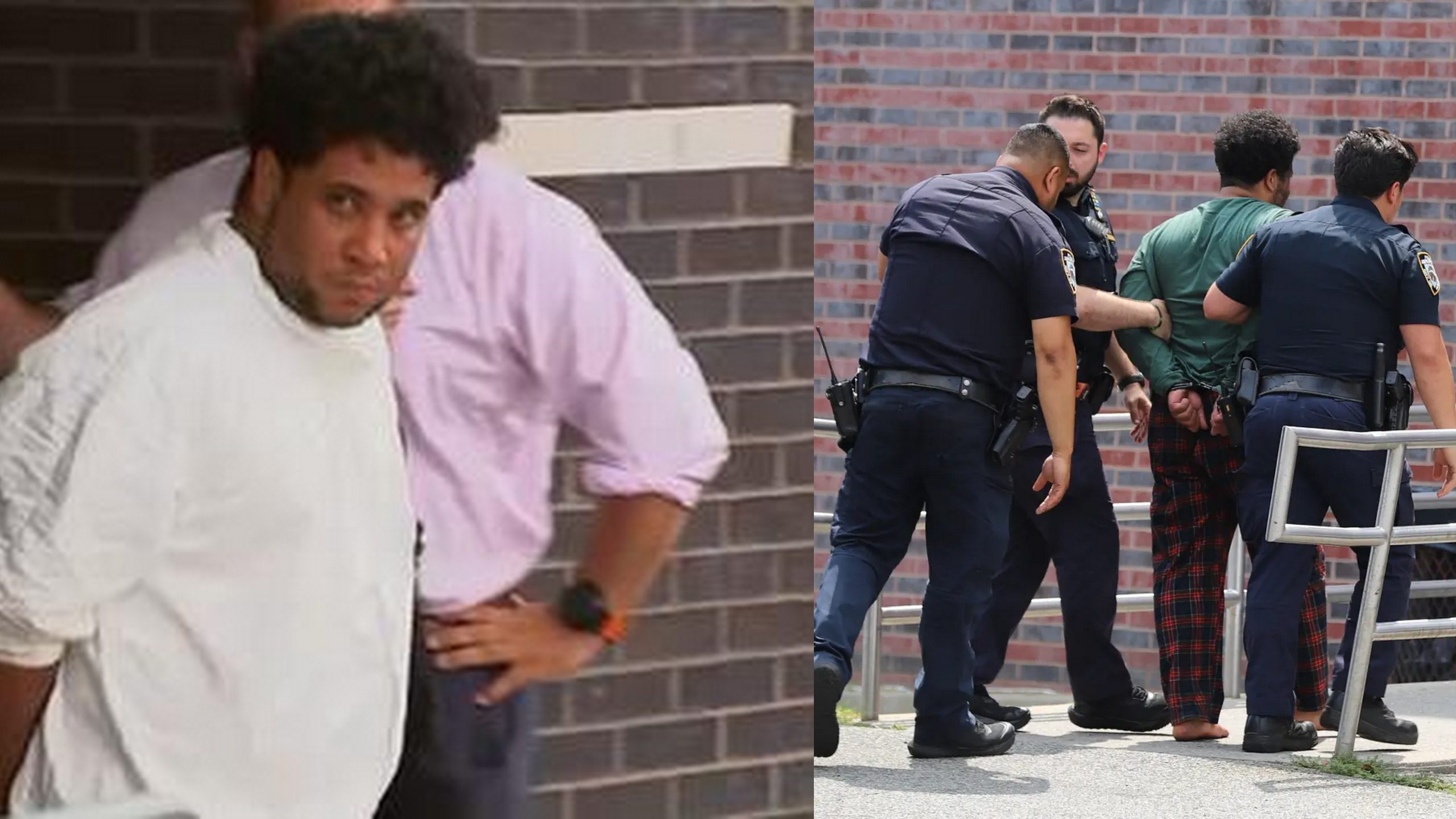 Thomas Abreu, was taken into custody by police and on Sunday was charged with murder, attempted murder, and criminal possession of a weapon.
A 9 mm handgun with an extended magazine and a scooter were recovered.
"Armed with an image of the suspect as officers fanned out across Queens," NYPD Acting Police Commissioner Edward Caban called for a critical message. An image of the suspect was sent to every NYPD officer on the street. It helped officers from 103rd and 113th Precincts recognize and arrest the suspect in Queens just after 1 p.m.
"The 9mm pistol had an extended magazine. Given the violence this individual was willing to carry out, I want to express my gratitude to the men and women in the NYPD," Caban said.